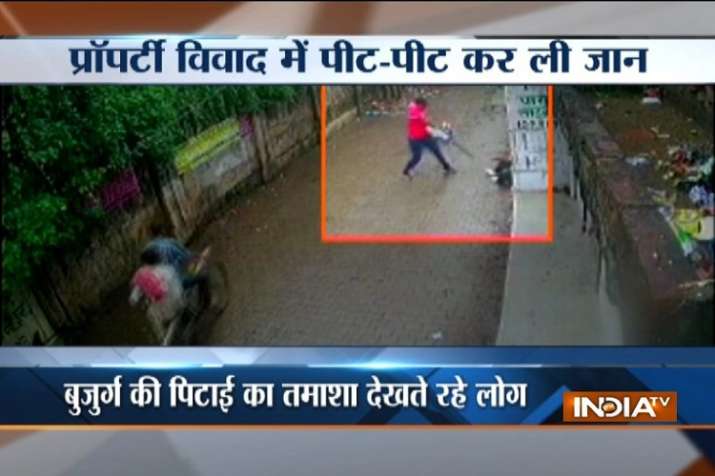 The 70-year-old retired policeman was beaten to death on road in broad daylight in Uttar Pradesh's Allahabad. The attack which was caught on CCTV took place on Monday, September 3.
The video shows a man in red shirt repeatedly attacking Abdul Samad Khan. He was joined by another man later to assault the former cop. The elderly policeman tries to shield himself from the assault but falls down on the ground bleeding. 
Several two-wheelers slowed down but no one offered any help. The CCTV clip showed people peeping out of their houses while a seriously injured Abdul Samad Khan sat on the ground. Khan, who retired as sub-inspector in 2006, later died at a local hospital.
According to reports, the man in the red shirt was identified as Junaid who has several cases on him. The Allahabad Police said that initial investigation points towards a property dispute. An FIR has been registered against 10 people but no arrests have been made so far in the case.
UPDATE: The Allahabad High Court has taken cognisance of incident. The court has asked for report from police by Wednesday (September 5). The court also asked why have culprits not been arrested despite the incident was captured on CCTV. 
WATCH: Retired cop beaten to death in Allahabad