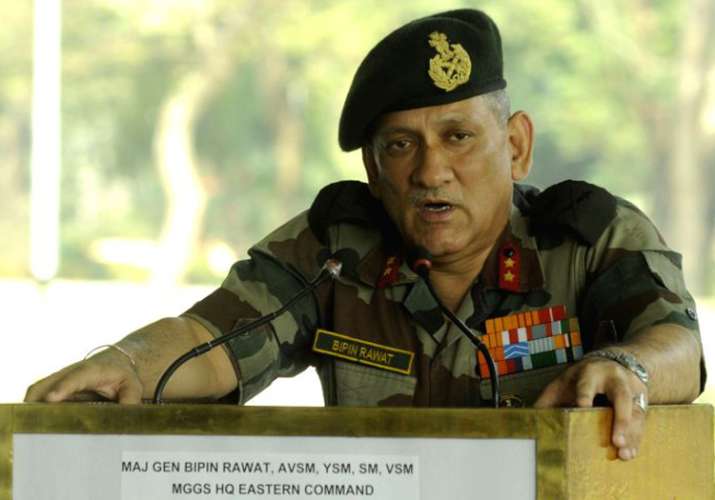 The selection of Lt General Bipin Rawat as the new Army chief has kicked off a controversy as the government, for the first time since 1983, deviated from the customary practice of selecting the senior-most eligible officer in his appointment. Lt Gen Rawat superseded Eastern Army Commander Lt General Praveen Bakshi, and Southern Army Commander, Lt General PM Hariz to be selected as the Army's Chief of Staff. 
The government however defended the decision saying that it was based purely on merit" and that "due process had been followed considering the prevailing security environment and requirements".
According to Ministry of Defence (MoD) sources, Lt. Gen Rawat has tremendous hands on experience of serving in combat areas, and at various functional levels in the Indian Army over the last three decades.
He has handled various operational responsibilities in many areas, including along the LoC with Pakistan, the LAC with China, and in the North-East.
Lt General Rawat will take over the charge on December 31 when General Dalbir Singh demits office on retirement from service. 
Here is an insight into the life, achievements and qualifications of Lt General Rawat that seem to justify his selection as the Army Chief. 
• Lt General Rawat was commissioned in the Fifth Battalion of the Eleven Gorkha Rifles in December, 1978, from IMA, Dehradun. 
• After passing out from the IMA with Sword of Honour, he was in the Military Operations directorate as a Major, spent considerable time in the Military Staff branch that deals with transfers, postings and promotions, besides participating in counter-insurgency operations.   
• Rawat was Sector Commander of a Rashtriya Rifles sector involved in counter-terrorist operations in Jammu and Kashmir as a Brigadier. He has commanded the 19 Infantry Division in Uri and 3 Corps in Dimapur. 
• In his career spanning over 38 years, Lt General Rawat has had "tremendous hands-on experience of serving in the combat areas, and at various functional levels in the Army". 
• With over ten years experience in counter-insurgency operations along the LoC, Rawat led the surgical strikes in Myanmar in which about 70 commandos of the Indian Army finished the operation within 40 minutes leaving 38 Naga insurgents dead. 
• According to an Economic Times report, his prime contender Lt Gen Praveen Bakshi, who was next in line, too has an "outstanding" track record but he belonged to the Armoured Corps while Rawat as an infrantry man scored on counter-terror operations. 
• Rawat, who learnt his art in Kashmir and the northeast, headed the Indian brigade during the UN peacekeeping operation in the Democratic Republic of the Congo in 2008. 
• Rawat has reportedly authored numerous articles on National Security and Leadership which have been published in various journals and publications.