Follow us on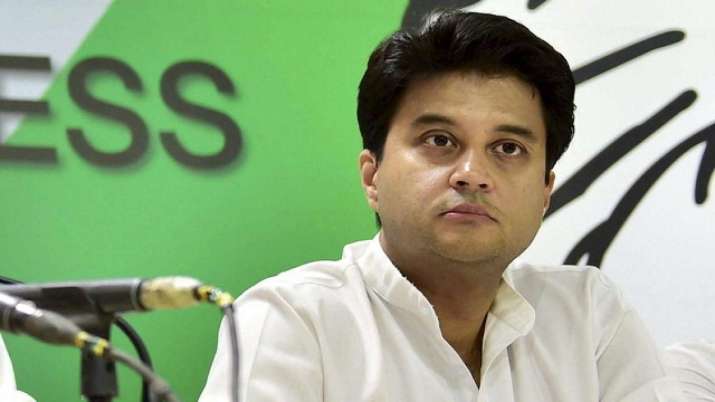 The All India Congress Committee Thursday constituted a screening committee for the upcoming Assembly elections in Maharashtra. The party has named Jyotiraditya Scindia as the chairman of the committee. 
News agency ANI released a letter, which stated the names of those who have been appointed for the committee.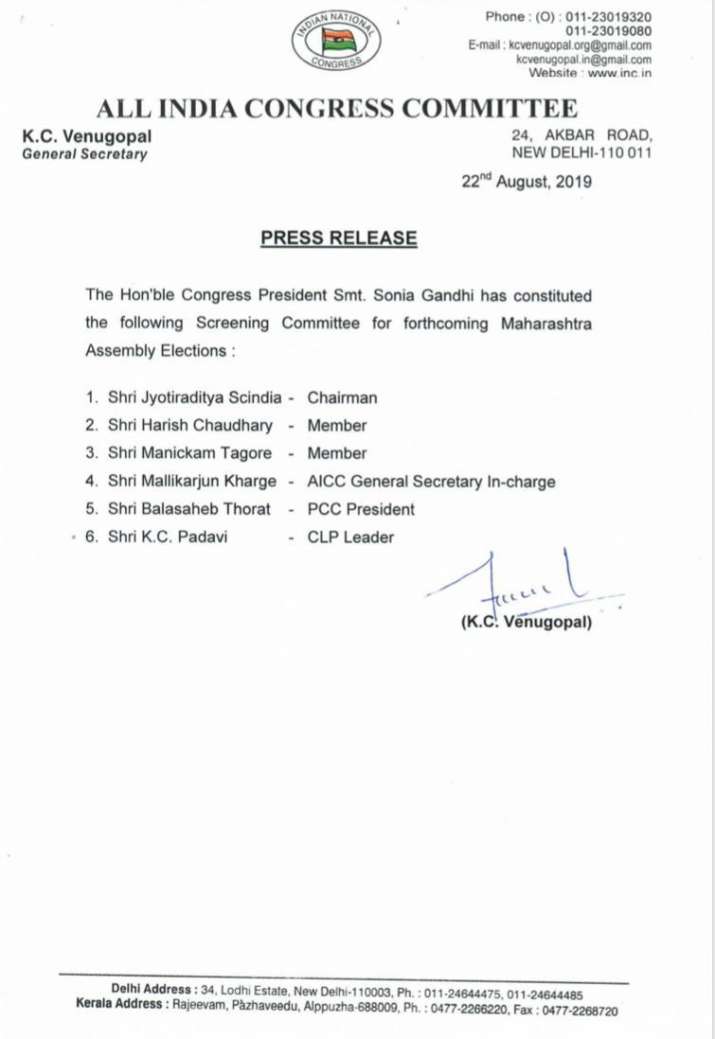 Jyotiraditya Scindia had submitted his resignation as the General Secretary of the All India Congress Committee (AICC) on July 7, 2019. 
In a tweet, Jyotiraditya Scindia had said, "Accepting the people's verdict and taking accountability, I had submitted my resignation as General Secretary of AICC to Rahul Gandhi. I thank him for entrusting me with this responsibility and for giving me the opportunity to serve our party."
Scindia also openly vouched for the revoking of Article 370 -- a move undertaken by arch-rivals, the Bharatiya Janata Party (BJP).
Also Read | Jyotiraditya Scindia supports BJP's Kashmir move
Also Read | Jyotiraditya Scindia resigns as Congress general secretary
In this video: When Scindia resigned from the post of Congress general secretary