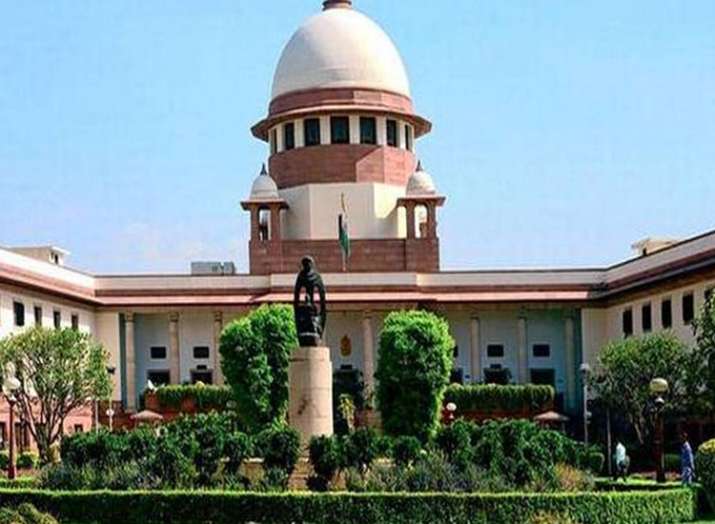 The opposition parties, including the Congress, on Friday moved an impeachment motion in the Rajya Sabha seeking removal of Chief Justice of India (CJI) Dipak Misra.
This comes after a delegation of political parties met with Rajya Sabha chairman Venkaiah Naidu at his residence and submitted a petition with 71 signatures elaborating their charges against the CJI.
"We have moved an impeachment motion seeking the removal of CJI Dipak Misra under five listed grounds of misbehaviour. We have sought his removal under Article 217 read with Article 124 (4) of the Constitution of India," Leader of opposition in the Upper House Ghulam Nabi Azad said.
"71 MPs had signed the impeachment motion but as seven have retired the number is now 64. We have mentioned this in the letter. We have more than the minimum requirement needed to entertain the motion and we are sure that the honourable chairman will take action," Azad added.
ALL THAT YOU SHOULD KNOW ABOUT APPOINTMENT AND REMOVAL PROCESS OF CHIEF JUSTICE OF SUPREME COURT:
Justice Dipak Misra, who succeeded Justice Jagdish Singh Khehar on 28 August 2017, is the 45th Chief Justice of India since January 1950. He is expected to remain in office till October 2, 2018.
Since decades, the senior-most judge of the Supreme Court is appointed as the CJI. As per Article 145 of the Constitution, the CJI allocates all work to other judges.
The Chief Justice of India (CJI), who is the head of the judiciary of India and the Supreme Court of India, is mainly responsible for the allocation of cases and appointment of constitutional benches that deal with important matters of law.
Article 124(4) of Constitution of India lays down the procedure for removal of Chief Justice. Though, the Chief Justice remains in the office till the age of 65 years, he can be removed on the grounds of misbehavior or incapacity only through a process of impeachment by Parliament.
As per the Constitution, "A Judge of the Supreme Court shall not be removed from his office except by an order of the President passed after an address by each House of Parliament supported by a majority of the total membership of that House and by a majority of not less than two-thirds of the members of that House present and voting has been presented to the President in the same session for such removal on the ground of proved misbehaviour incapacity."
In the present case, though it is highly unlikely that CJI Dipak Misra will be impeached but as per sources the vice-president will examine the motion and seek legal opinion on the matter.