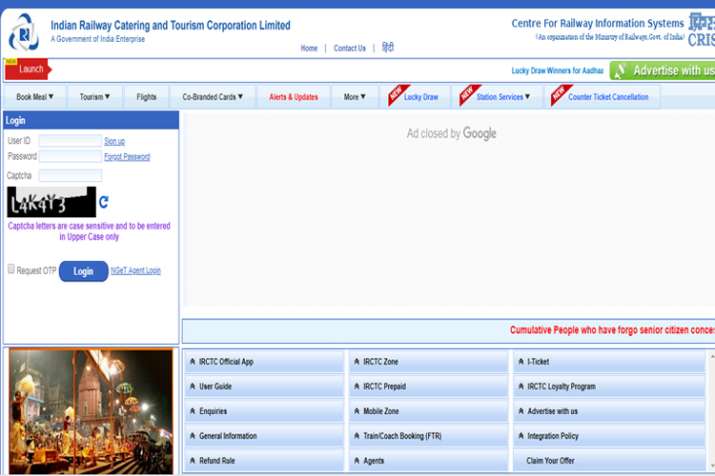 The Indian Railways' ticketing website IRCTC, along with other online services, will not be available for usage from 10:45 pm tonight till 5 am on Thursday.
All websites and apps related to the Railways, including the passenger Reservation System (PRS) will remain shut during this period for upgradation.
It is reported that the Railways' is introducing new features and upgrades to make its online ticketing system more user friendly. The upgradation will enhance the payment security while booking tickets online. 
During the above mentioned time period of system upgradation, passengers will also not be able to use facilities like the IVRS touchscreen, call centre and 139 enquiry system.