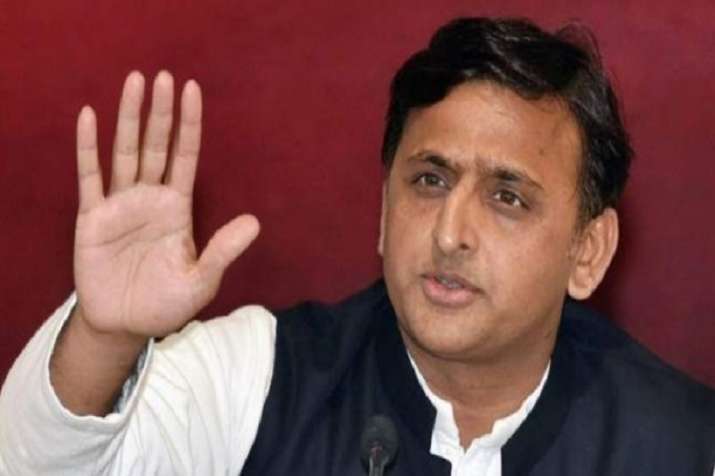 The present dispensation wanted to show their work only by "renaming", said Samajwadi Party chief Akhilesh Yadav on Monday, as he slammed the Yogi Adityanath-government for proposing to rename Allahabad as Prayagraj.
The former chief minister of Uttar Pradesh took to social media and alleged today's rulers were trying to show that they are working by just changing the name of Allahabad.
"... They have even re-named Ardh Kumbh to Kumbh. This is toying with tradition and belief," tweeted Akhilesh Yadav.
Uttar Pradesh Chief Minister Yogi Adityanath during his visit to Allahabad on Saturday had announced that there was a proposal to rename the city as Prayagraj ahead of the 2019 Kumbh Mela.
Energy Minister and government spokesperson Shrikant Sharma reacted to Yadav's tweet and said the belief of people were hurt when the city was named Allahabad.
"Some persons are objecting to renaming Allahabad as Prayagraj. The objections are baseless. It is the right of the government to rename any city. If needed, we will rename more cities and roads. The mistakes done earlier will be rectified," he said.
He further said UP Governor Ram Naik had already supported the demands of the saints and the people of the Sangam city.
"The government will soon send a proposal to the Centre to change the name of the city," the chief minister had said.