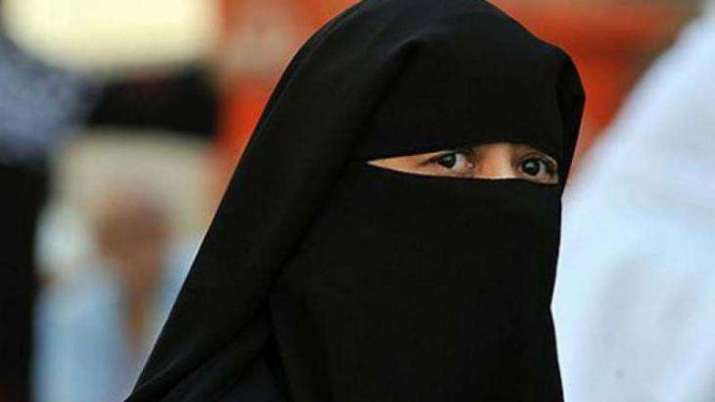 All India Majlis-e-Ittehadul Muslimeen (AIMIM) president Asaduddin Owaisi on Wednesday criticised the proposal to ban burqa in public places by the Shiv Sena and said it was an "attempt to create polarisation".
"Shiv Sena is ignorant; the Supreme Court judgement on privacy clearly lays down that choice is now a fundamental right," Owaisi told news agency ANI.
Owaisi said that the article published in Sena's publication was a violation of the poll code.
"We are requesting Election Commission take notice of it. These are the same people who hit our children for wearing jeans. This is an attempt to create polarisation," he added.
The Sena in its mouthpiece, Saamna, called for a ban on the use of burqa as it threw its weight behind a similar plan being mulled by the Sri Lankan government in the wake of the Easter terror strikes which claimed over 300 lives.
It said that the ban - something similar which the party has proposed in the past -- "has already come in Ravana's [Sri] Lanka, when will it be implemented in Ram's Ayodhya -- this is our question to [Prime Minister] Narendra Modi."
"This restriction has been recommended as an emergency measure to ensure the security forces do not encounter difficulties in identifying anybody. People wearing face-masks or burqas could pose a threat to national security," the Sena said, in the editorial in the party mouthpieces, "Saamana" and "Dopahar Ka Saamana".
"This work will require as much daring as a 'surgical strike.' The Sri Lankan president did it by overnight banning burqa or veils or face-covers of any types in all public places. This is a work of great courage and restraint exhibited by (Sri Lanka) President Maithripala Sirisena," lauded the Sena.
(With inputs from agencies)