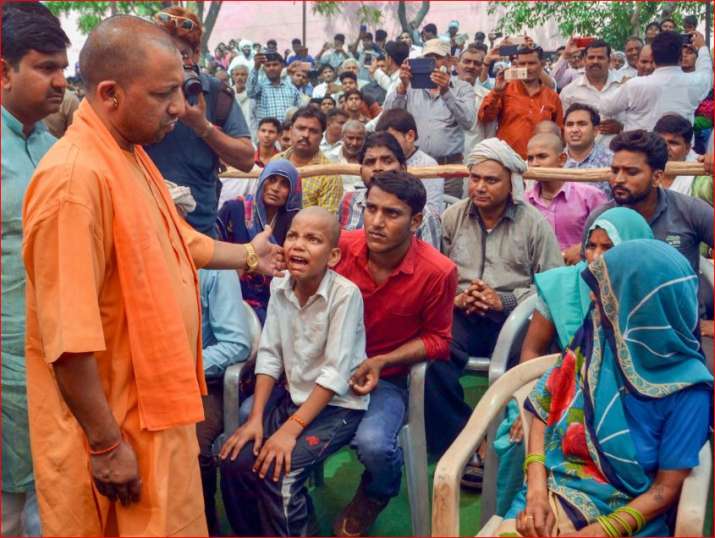 Uttar Pradesh Chief Minister Yogi Adityanath on Saturday visited the areas ravaged by Wednesdays dust storm in Agra district and took stock of the damage caused.
The chief minister assured the victims and their families of all necessary help.
The chief minister, who reached Agra Friday night cutting short his Karnataka poll campaign after the opposition targeted him for his absence from the state, went to the SN Medical College hospital and the district hospital Saturday morning to meet the people injured in the dust storm.
The chief minister visited several villages in Khairagarh tehsil here, the worst affected in the dust storm that left a trail of death and destruction, disrupting power lines, uprooting trees and claiming the lives of over 40 people in Agra alone.
"The victims will be given all necessary help so that they can stand on their own feet as soon as possible," the chief minister, who had drawn flak for staying away from his state even after a storm claimed 73 lives there, said.
He was earlier scheduled to campaign in Karnataka till Saturday noon for the May 12 assembly elections.
Parts of western UP were battered in the Wednesday's storm which also struck the adjoining Rajasthan districts. Forty-three people died in Agra district alone.
Altogether, 124 people were killed and over 300 others injured in five states due thunderstorms and lightning in the last two days.