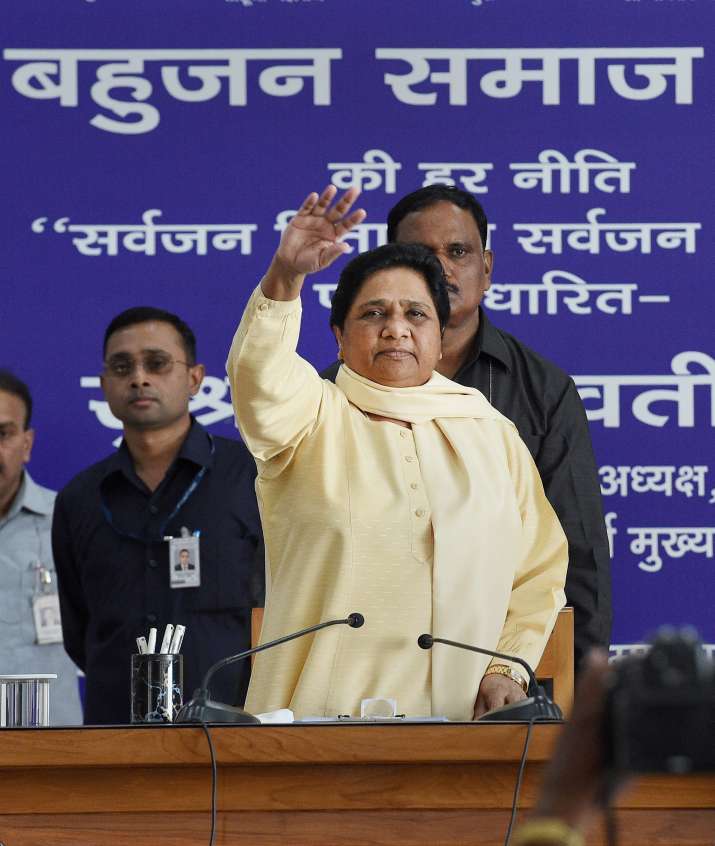 Bahujan Samaj Party (BSP) supremo Mayawati on Wednesday vacated her palatial official bungalow, in wake of a Supreme Court order canceling allotment of government residences to Uttar Pradesh's former Chief Ministers.
Mayawati's personal secretary said that she has now vacated 6, Lal Bahadur Shastri Marg which was allotted to her as a former chief minister. 
But the UP government had sent her a notice asking her to vacate another bungalow, 13A, Mall Avenue, which the party says is a memorial to BSP founder Kashi Ram.
In a letter to the state Estate Department, the four-time UP Chief Minister's personal secretary Mewa Lal Gautam said while the department's chief was informed that the house - bungalow number 6 on Lal Bahadur Shastri Road - has been vacated, his office had refused to receive the letter which was then sent to a junior engineer looking after the region but it was refused yet again.
Gautam said finally the keys of the house have been sent to the officials concerned through registered post. 
The Estate Department had, following the order of the apex court, ordered six former Chief Ministers - Kalyan Singh (now Rajasthan Governor), Rajnath Singh (now Union Home Minister), Mulayam Singh (currently Lok Sabha MP from Azamgarh), Mayawati, Samajwadi Party chief Akhilesh Yadav and N.D. Tiwari (currently hospitalized in Delhi) to vacate their official bungalows within 15 days.
Kalyan Singh has already begun moving out from his Mall Avenue house and is likely to move in to the residence of his grandson who is a state minister in the Yogi Adityanath government. Rajnath Singh has already declared that he is shifting to his personal house in Gomtinagar. 
With renovation going on there, he had, on a recent visit, checked into a state-owned VVIP guest house here.
Akhilesh Yadav and his father Mulayam Singh who live in adjacent houses on the Vikramaditya Marg, however have sought two years time from the SC to relinquish their present residences.
(With agency inputs)