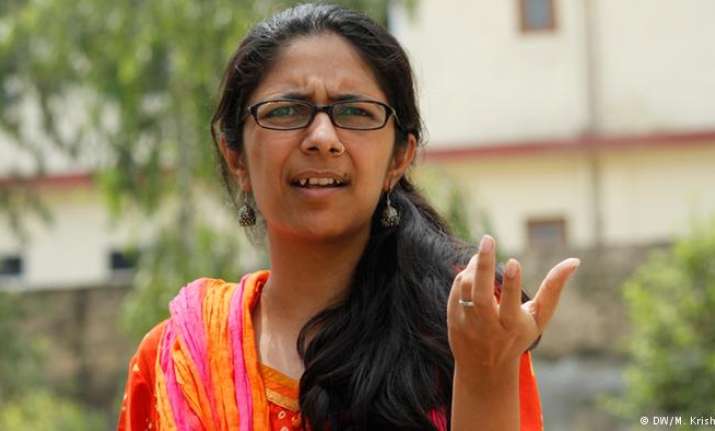 Expressing grave concern over the increasing cases of harassment against women in the national capital, Delhi Commission for Women (DCW) chief Swati Maliwal today said that Delhi now is not only the 'rape capital' of the world but has also become the 'stalking capital' of the world.
The DCW chief blasted the Delhi Police for its inaction in Burari incident and pointed out that the victim had filed a proper complaint of molestation but no cognizance was taken.
"It is very saddening and a matter of shame that a girl is stabbed 22 times by a pair of scissors and killed in broad day light. The eight people, who were standing there, did not do anything. I believe if the people present there had raised their voice against the brutal act then I don't think that the guilty would have had the guts to commit such a brutal crime. This shows the failure of the whole system and the society," said Maliwal.
Swati Maliwal said that the DCW will issue a notice to Delhi Police for finding out the timing of the complaint that the Burari victim had filed so that the accountability of police could be fixed. 
"I spoke to the family and they say that they had filed a complaint of molestation with the Delhi Police but they did not take any action. The Delhi Commission for Women (DCW) now will be issuing a notice to the Delhi Police to find out when this complaint was filed and what action did the Delhi Police take in this regard because the truth is that Delhi now is not only the rape capital of the world but has also become the stalking capital of the world," she added.
A 21-year-old girl was stabbed to death in Burari and the entire incident was captured on CCTV. The accused was seen as stabbing the woman 27-28 times with a knife in the video.