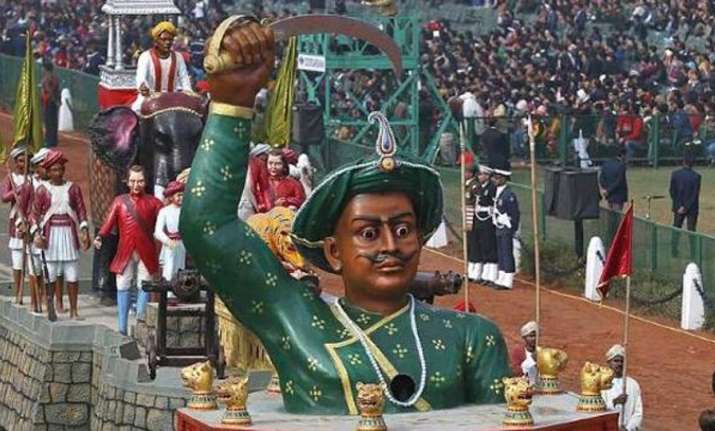 A controversy erupted in the Delhi assembly on Friday after Delhi Chief Minister Arvind Kejriwal unveiled a portrait of Tipu Sultan, triggering a row identical to the one that hit Karnataka recently  over the same 18th century Mysore ruler. 
Kejriwal unveiled portraits of 69 eminent personalities including freedom fighters, revolutionaries and heroes on Republic Day, to be put in the Assembly's galleries. 
Bharatiya Janata Party was quick to oppose the 18th century ruler's inclusion among other heroes, with party legislator Om Prakash Sharma saying that the Delhi assembly should refrain from putting up the  portrait of a controversial personality. 
However, AAP MLA Saurabh Bhardwaj stated that the party had asked BJP to suggest names from their party or RSS who had worked for the freedom struggle but they "could not come up with any".
Downplaying the controversy, Delhi assembly speaker Ram Niwas Goel asked the BJP to "leave cheap politics". 
The row over Tipu Sultan erupted in Karnataka in 2015, when the Congress Government in the state decided to celebrate the birth anniversary of the 18th century Mysore ruler. 
In 2017, massive protests were carried out with BJP workers demonstrating throughout Karnataka against the celebrations as the issue turned into a political slug fest between the Congress and the BJP. 
While the Congress believes Tipu Sultan was a freedom fighter who took on the British and deserves to be counted among great rulers, BJP describes him as "anti-Hindu" and a ""mass murderer.