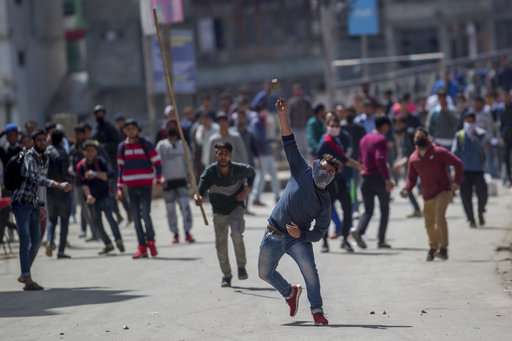 The Jammu and Kashmir government today withdrew all cases against 4,327 people who were put behind bars after being booked on stone-pelting charges. All of them are first-time stone-pelters. 
The decision was taken after Union Home Ministry made the recommendation in this regard after the newly-appointed Kashmir interlocutor Dineshwar Sharma submitted his report. 
Jammu and Kashmir Chief Minister Mehbooba Mufti said that her government has taken this decision because it's not necessary to eliminate terrorists for eliminating terrorism.
Mehbooba made these remarks while visiting Kathua-based Police training camp. 
She also appreciated Jammu and Kashmir Police for being patient while dealing with stone-pelters. 
"The J&K Police does not get provoked. This is very important as it can help in bringing peace back to the state," Mehbooba said.