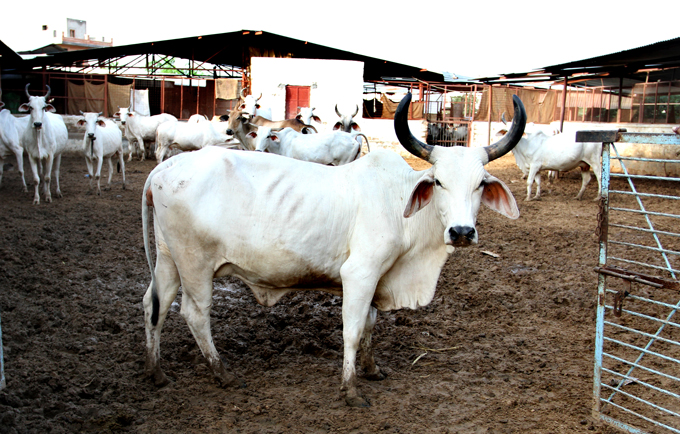 Haryana government, which was in the eye of storm for its recent biryani policing in Mewat, has now got a proposal to build a "cow university" by state's Gau Seva Aayog.
The proposed university will conduct exhaustive research on the domestic animal, its milk, urine and dung, reports The Times of India.
Gau Seva Ayog chairman Bhani Ram Mangla will meet Chief Minister Manohar Lal Khattar and seek 500 acres of land for the proposed cow university.
He said they would need 500 acres of land for the proposed university. "We will look for a village panchayat willing to offer land for the university," said Mangla.
According to Mangla, opening the university in the state will boost the production of cow milk and create job opportunities for unemployed youth.
"We want to conduct research on urine and dung of the cow," he said, adding that he wants the university to be able to offer diploma courses.
Ahead of Bakra Eid, the Gau Seva Ayog had ordered police to pick up samples of biryani from vendors in Muslim-dominated Mewat to check whether cow meat was used to make it. After facing flak from locals, activists and opposition parties, Chief Minister Manohar Lal Khattar order to shun the beef policing
After massive protest by Dalits over flogging of community youth by cow-protection group members, Prime Minister Narendra Modi asked state governments to probe the fake "gau rakshaks (cow protectors)" and take strong action against them, saying they were destroying the country.