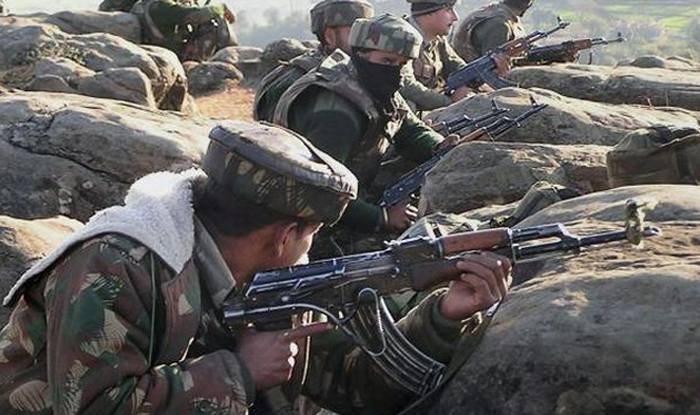 The Republic Day which saw 22 soldiers being honoured for their role in the surgical strikes carried out by the Indian Army in Pakistan-occupied Kashmir last year, turned out to be the first instance providing official details of the covert operation. 
According to an Economic Times report, the records show that the top six gallantry winners themselves neutralised at least 10 targets, mostly in close combat. 
The account of the action includes an officer (all names withheld due to security considerations) who personally killed four targets in close combat, a sniper who got his targets by sharpshooting into a bunker and a team that inflicted heavy casualties on regular Pakistani soldiers. 
Here is a brief detail of the records justifying the gallantry award winners, which also offers some insight into how the surgical strike was executed by the Army. 
"A strike team commander led from the front taking out two sentries in the open. He then directed his strike team through a jungle to engage the main target. Ensured the execution of the task flawlessly with clockwork precision and eliminated four enemy persons in close quarter combat," an ET report said quoting the record for one gallantry award winner. 
Another record says, "With his decisive thinking, astute resolve and courage beyond call of duty, the officer eliminated four enemy persons and ensured no enemy escaped from the target location." 
Another record for a gallantry award winner shows how an officer motivated his outnumbered troops to engage with the enemy. "Despite heavy retaliation by terrorists and enemy regulars, he continued engaging the enemy while motivating his troops to destroy the target. Inspired by his conspicuous gallantry, grit and raw aggression, his men, despite being outnumbered, attacked the enemy with renewed aggression, stunning them into a state of psychological paralysis," stated the record. 
Another account is of a soldier who deliberately ran towards the fire sensing grave danger to his comrade. "The experienced (soldier) using his presence of mind and initiative, sensing grave danger and infliction of own casualties, with utter disregard to own safety under intense enemy fire ran down and fired killing two," read the account.