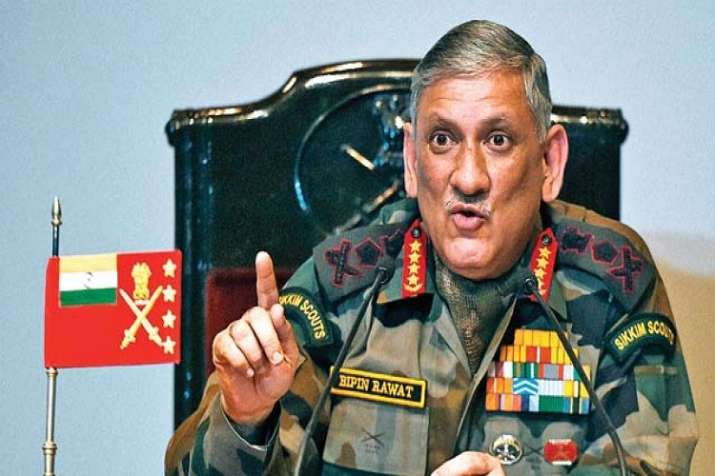 Reacting sharply to Pakistan Prime Minister Imran Khan's remark over the deadly 26/11 Mumbai terror attack, Army Chief Bipin Rawat on Saturday said that while his acceptance of Pak terror group Lashkar-e-Taiba's (LeT) involvement in the attack is good but the international community already knew who did it.
"We know who did it. I don't think we have to get anymore statement from anybody. International community knows who did it. Acceptance is good but even without it, we knew who had done it", he said.
The Army Chief's response came following Pak PM Imran Khan's statement acknowledging that the Mumbai terror attack was perpetrated by LeT. Imran Khan also said that he has asked his government to find out the statue of the case.
In 26/11, ten LeT members carried out a series of 12 coordinated shooting and bombing attacks lasting four days across Mumbai. The attacks, which drew widespread global condemnation, began on November 26 and lasted till November 29. At least 174 people, including nine attackers, died and over 300 were wounded. 
Eight of the attacks occurred at Chhatrapati Shivaji Terminus, the Oberoi Trident, the Taj Palace and Tower, Leopold Cafe, Cama Hospital, the Nariman House, the Metro Cinema, and in a lane behind the Times of India building and St Xavier's College. Explosions took place at the Mazagaon docks and in a taxi at Vile Parle.