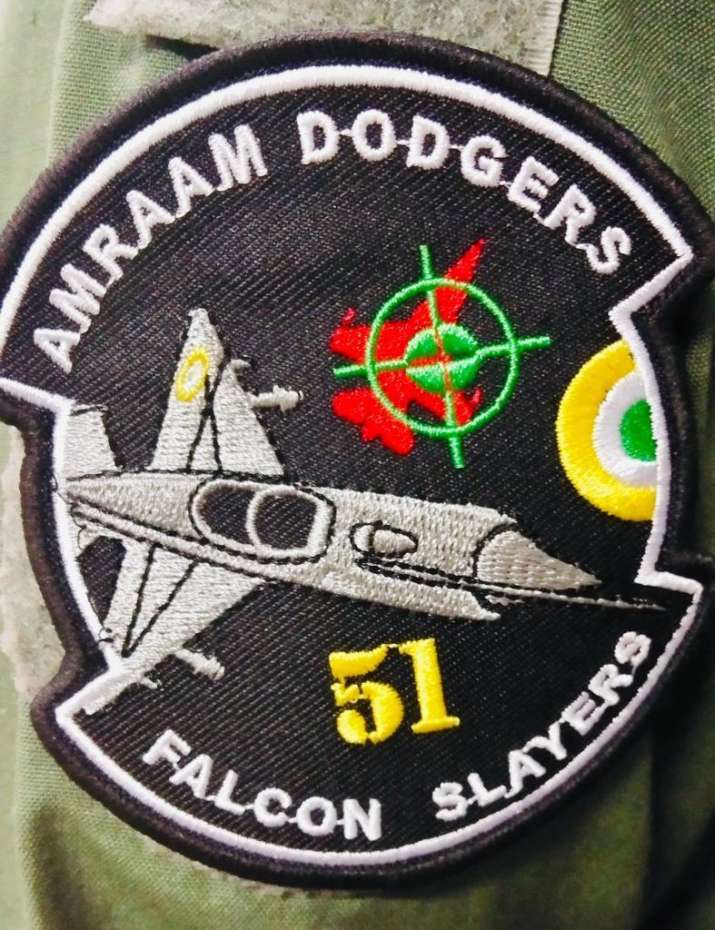 The Indian Air Force MiG-21 Bison Squadron No 51 has earned itself new patches to commemorate the striking down of the Pakistan Air Force's F-16 fighter jet by Wing Commander Abhinandan Varthaman.
Abhinandan Varthaman was stationed at the Srinagar air base with his squadron, when Pakistan, in retaliation to the Balakot airstrike, intruded the Indian air space.
The braveheart engaged in a dogfight with Pakistani F-16 jets and shot one of them down -- on February 27, 2019. Abhinandan was, however, captured by the Pakistani force and was later returned to India -- which Imran Khan termed as a 'peace gesture' by Islamabad -- on March 1.
Varthaman was then moved Squadron No 23, which is based at the Suratgarh Air Force Station.
The said patch shows a MIG-21 Bison and a red-coloured F-16. 'AMRAAM Dodgers' is inscribed at the top and 'Falcon Slayers' is at the bottom. Squadron No 51 earned the title of 'AMRAAM Dodgers' for successfully evading the 4-5 AIM-120 AMRAAM missiles of the PAF F-16 jets.