Follow us on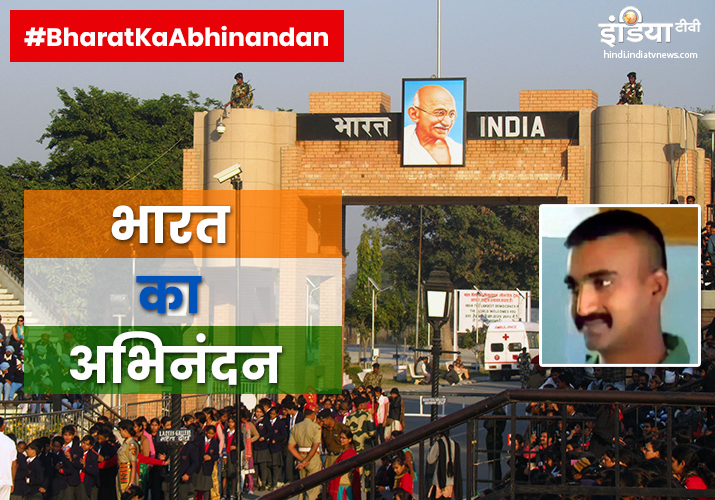 After spending over 48 hours in Pakistan, Wing Commander Abhinandan Varthaman touched the Indian soil again via Wagah-Attari crossing on Friday. He is expected to be flown back to India via an IAF jet along with senior defence officials. His family will meet him at Palam airport in New Delhi. Speaking media after Abhinandan left from Wagah, Indian Air Force issued a statement that the pilot will be taken now for a medical check-up which is mandatory for someone who has been ejected from an airplane. 
Varthaman was detained by Pakistan following a fierce engagement between air forces of the two sides along the Line of Control when his MiG 21 fighter jet was downed.
In a last-ditch effort to put a dramatic show for world media, Pakistan delayed Abhinandan's handover for several hours. The IAF pilot had reached the Wagah-Attari border post at around 04:17 pm. However, he was handed over to the Indian side at around 9:20 pm. Experts say that medical check-up and official paperwork should not have taken over 30 minutes and he should have been handed over to India by 5 pm. 
Before Abhinandan's exchange, they also released a heavily-edited video wherein the Wing Commander is reportedly heard criticising Indian media while prasing Pak media. 
The Pakistan government on Thursday decided to release him as "a first step" to open negotiations with India to de-escalate tension after a terror attack by Pakistan-based Jaish-e-Mohammed left 40 CRPF personnel dead. 
Pakistan played the delay game at the Wagah border to dampen the spirit of celebrations at the Indian side of Wagah-Attari border. While India cancelled the Retreat Ceremony at the border post to facilitate a rapid and safe return of IAF pilot Abhinandan Varthaman, whoever, Pakistan went ahead with the ceremony unilaterally and delayed the process by half an hour. 
Scores of enthusiastic people assembled at the border on Friday to receive Indian Air Force (IAF) pilot Abhinandan Varthaman who was released by Pakistani authorities. 
Varthaman will be debriefed by military and security officials upon his return before being flown to New Delhi from Amritsar. 
The BSF, which mans the checkpost and the 553-km International Border with Pakistan in Punjab, is on high alert. Punjab Police and other security agencies stationed additional personnel in the area since Friday morning.
The 35-year-old Wing Commander was captured on Wednesday by Pakistan after his MiG-21 Bison jet was hit by Pakistan Air Force jets near the Line of Control (LoC) in Jammu and Kashmir and it crashed in Pakistani territory.