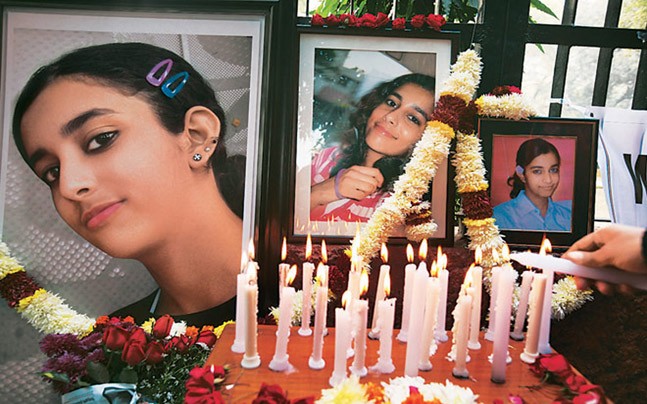 The Allahabad High Court bench of Justices BK Narayana and AK Mishra today set aside a special CBI court verdict holding dentist couple Rajesh and Nupur Talwar guilty in the 2008 sensational murder of their daughter Aarushi Talwar and domestic help Hemraj.
Fourteen-year-old Aarushi was found dead inside her room at the Talwars' Noida residence with her throat slit on May 15, 2008. While the initial needle of suspicion pointed to the involvement of their domestic help Hemraj, his dead body was also found on the terrace a day later.
Rajesh and Nupur, who are serving life sentence at Ghaziabad's Dasna jail, had moved the High Court against their conviction by the CBI court. The High Court had reserved its verdict on September 7.
Here are 5 things the HC said while acquitting Rajesh and Nupur Talwar:
There is no irresistible conclusion that the accused committed the murders. All circumstantial evidences do not connect with each other to conclude that the Talwars committed the murders.

 

The court rejected all 26 reasons cited by the trial court in holding Rajesh and Nupur Talwar guilty of the murder of Aarushi and Hemraj. There are many shortcomings in the trial court order, the HC said.
 
The court said there is no clinching evidence that the parents did it. The HC observed that there were various routes through which the killer may have entered Aarushi's room and holding the parents responsible was not correct.
 
The court said that the golden rule in justice is that if there is a situation where there are doubts, one has to favour an accused. The benefit of doubt in this case seems to go in favour of Talwars, the High Court observed.
 
The High Court said Rajesh and Nupur Talwar are to be released from jail immediately. According to the Prison Superintendent of Dasna jail in Ghaziabad where the couple is currently lodged, the release formalities will be carried out one the HC's order is received.