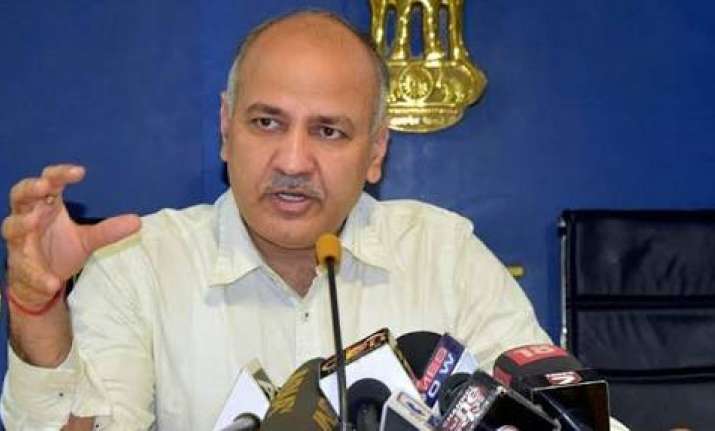 The Aam Aadmi Party government's struggle to attain over Delhi Services Department continues despite the Supreme Court's verdict on Wednesday. Hours after the apex court adjudged that the elected government and not Lieutenant Governor (L-G) is the boss in Delhi, the bureaucrats returned the first order issued by the Kejriwal's cabinet. 
After the verdict, the Delhi cabinet met and put out orders taking back the power to transfer officers, but the services department has rejected it, saying that the Lt Governor remains in charge of this key department.
"Delhi Services Department refuses to abide by Manish Sisodia's order, says 'government can't take transfer decisions'. This is a clear violation of the Supreme Court order," Aam Aadmi Party informed through a series of tweets this morning. 
AAP has threatened to go to the Supreme Court, accusing the Centre of contempt.
In another tweet, the party claimed that the apex court has said that the Centre has executive powers only on three subjects - land, public safety and police and no other subject. "Council of Ministers (COM) has executive powers on all other subjects. There is absolutely no ambiguity in this. So, obviously executive power over services lies with COM," the tweet said. 
AAP was told that the Supreme Court has not yet cancelled a union home ministry notification in May 2015 - months after AAP swept the elections and took power - assigning the job of transferring and posting bureaucrats to the Lieutenant Governor.
However, the party claims that the MHA notification in now 'merely a formality'. "The MHA notification might not have been quashed by constitutional bench but it will be done by DB. That'e merely a formality. In the light of the judgement, can L-G still exercise executive powers over services? If he does that, he will clearly be in contempt of SC," a tweet of AAP's official handle said.
In its verdict on Wednesday, the Supreme Court had asked both L-G and elected government to work in harmony. The court had refused to grant full statehood to Delhi but had also directed L-G to not take every small matter to President and resolve issues amicably. The court had also adjudged that L-G is bound to follow the advise of the elected Cabinet. 
Watch video: