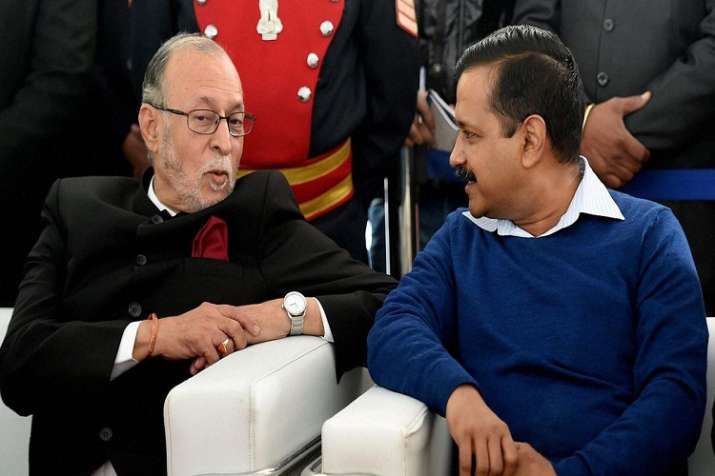 Delhi Lieutenant Governor Anil Baijal on Tuesday wrote to Chief Minister Arvind Kejriwal asking him to hold an urgent meeting with the officers of the IAS Association. He said that the meeting is of vital importance, as it will help in resolving the apprehensions and concerns of both sides through dialogue. The L-G also welcomed Kejriwal's assurance that he would provide all kinds of safety and security in their interactions with the elected government.
The move by the L-G comes hours after the IAS officers said that they awaiting a formal communication from Kejriwal on his assurances of providing safety and security to them.
Reiterating that they were not on strike, the IAS AGMUT (Arunachal, Goa, Mizoram and Union Territories) Association tweeted that they were ready for a meeting in the Delhi Secretariat.
In response, Kejriwal tweeted: "We wrote a letter to the LG on Tuesday seeking a meeting of all stakeholders. We are awaiting for a response from the LG." 
He said Baijal was waiting for Prime Minister Narendra Modi's "green signal" vis-a-vis the meeting. 
"The LG awaiting a green signal from PM, who has to take the decision. Whole Delhi waiting for PM to decide fast," Kejriwal added. 
Delhi Deputy Chief Minister Manish Sisodia on Monday wrote to Baijal urging him to "end the IAS officer's strike" and attend a meeting between Kejriwal and bureaucrats serving in Delhi.
Kejriwal and three of his Ministers started camping in the Raj Niwas on June 11 demanding a direction to the IAS officers working in the Delhi administration to end their undeclared strike and the Centre to approve the Delhi government's proposal to deliver ration to the poor at their houses.