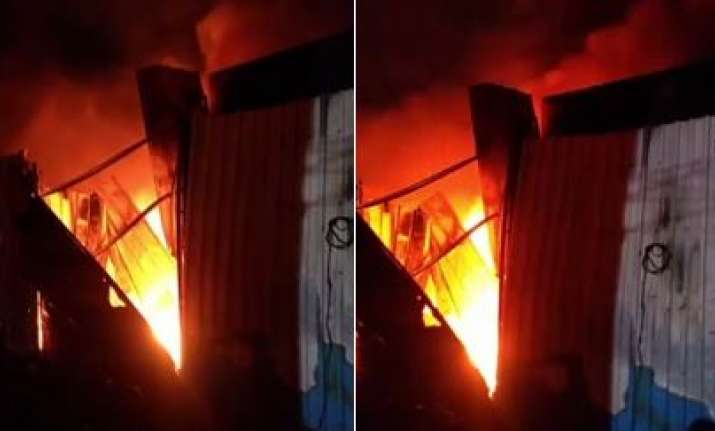 A level-II fire broke out in an Industrial Estate in Malad in Mumbai on Thursday morning. Four water tankers and four fire tenders rushed to the spot. Police, Regional Disaster Management Cell also reached the location.
The blaze erupted around 4 am in one of the godowns on Khardi road and spread rapidly engulfing nine other warehouses located in the vicinity, Thane Municipal Corporation's regional disaster management cell chief Santosh Kadam said, reported PTI.
The old and worn-out clothes, rubber tyres and other material kept in the godowns aggravated the blaze.
Situation was under control, reported ANI. 
No casualties, injuries were reported.