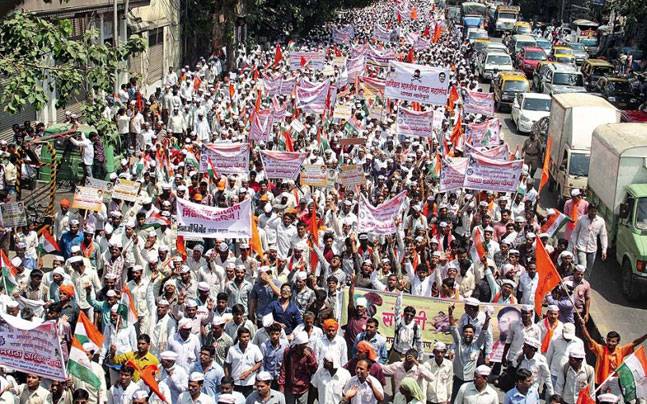 The Maharashtra government has told the Bombay High Court that an extensive study undertaken by it has revealed that 80 per cent people of the Marathas were socially and economically backward, while justifying its decision to grant reservation to the community. 
The Devendra Fadnavis government today filed a 2500-page affidavit in the High Court in the support of its decision to grant reservation to Marathas in government jobs and educational institutions across the state.
The affidavit was filed by government counsel Abhinandan Vagyani in response to a batch of petitions challenging the government decision.
The government has sought vacation of the stay granted by the High Court on implementation of the decision so that it can go ahead with it.
The petitions are posted for final hearing on December 7. 
The High Court is hearing two PILs opposing the then Congress-NCP government s 2014 decision to grant 16 per cent reservation in government jobs and educational institutions to the Maratha community and also a bunch of applications in favour of the reservation.
The affidavit includes four reports prepared by Pune-based Gokhale Institute on various segments of the community including sugarcane cutters and migrant labourers, head loaders, maid servants to back the claim about their socio-economic backwardness.
(With PTI inputs)