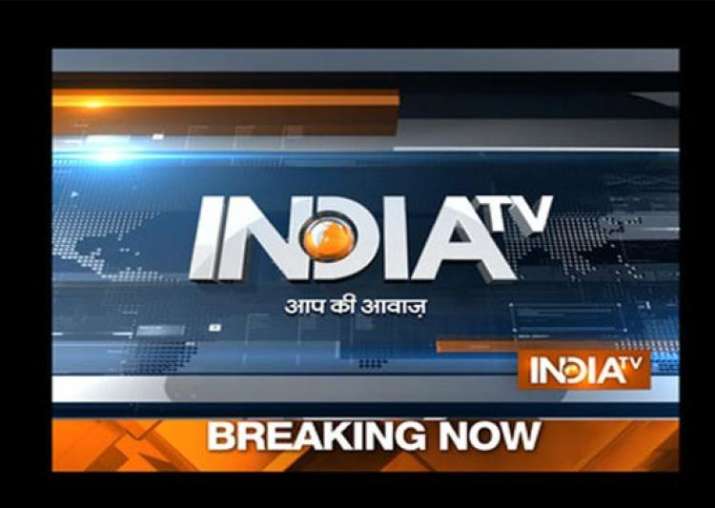 National News-
J Jayalalithaa laid to rest with full state honours next to mentor MGR's memorial at Marina Beach
 
J Jayalalithaa,who served as Chief Minister of Tamil Nadu for nearly 15 years, was on Tuesday laid to rest with full state honours at Marina beach, next to her political mentor MG Ramachandran. 
Jayalalithaa, a practicing Brahmin, to be buried and not cremated! Here's why
Six-time Tamil Nadu Chief Minister and one of the most influential leaders of the country J Jayalalithaa passed away at a Chennai hospital on Monday after a cardiac arrest.
Panneerselvam sworn in as Tamil Nadu Chief Minister for third time
In his third stint in the top office, Panneerselvam was today sworn in as Chief Minister of Tamil Nadu hours after his predecessor and party supremo J Jayalalithaa passed away after a prolonged illness. 
Justice J S Khehar to succeed T S Thakur as Chief Justice of India
The ball was set rolling today for the appointment of Jagdish Singh Khehar as the next Chief Justice of India with the present incumbent T S Thakur naming him as his successor.
Sushma Swaraj likely to undergo kidney transplant next week
External Affairs Minister Sushma Swaraj, who was admitted to AIIMS last month, is most likely to undergo a kidney transplant here next week. 
International News-
Donald Trump may move closer to India to balance China: State media
The state-run Chinese media today said that the Indo-US relations will become an important part of President-elect Donald Trump's diplomacy to "suppress" China but added that it will have limited impact on Beijing as New Delhi may not accept a "quasi-alliance" with Washington because it would compromise its independent foreign policy.  
Narendra Modi whipping up anti-Pakistan rhetoric with an eye on upcoming elections: Sartaj Aziz
Pakistan has alleged that Indian Prime Minister Narendra Modi is whipping up anti-Pakistan rhetoric in the country because it suits him politically ahead of upcoming elections scheduled for early next year.
Six Pakistani sailors killed after Saudi jets attack Pakistani boat off Yemen
At least six Pakistani sailors are reported to have been killed after Saudi jets launched airstrikes against their boat off the Yemeni coast on Sunday.
Business News-
Demonetisation effect: Nearly Rs 2,000 cr in unaccounted money admitted by taxpayers, says FM
The Ministry of Finance today said that approximately Rs 2000 crore of untaxed income has been disclosed since demonetisation.
RBI to issue new Rs 100 notes; old notes to continue as legal tender
The Reserve Bank of India on Tuesday announced that it will shortly issue new notes of Rs 100 denomination in the Mahatma Gandhi series 2005 which will be without the inset letter in both the numbering panels. 
From Rio Olympics to demonetisation: Here's what topped Twitter trends in 2016
Social media giant Twitter has released a report card of the biggest global trends of 2016.
Entertainment News-
Rajinikanth calls Jayalalithaa brave daughter; others from Tamil film industry pay tributes
The Tamil film industry paid tributes to turned politician J. Jayalalithaa, who passed away yesterday at the age of 68. Superstar Rajiniknath in his rich tribute to the charismatic leader referred to her as a brave daughter.
Watch video: When a candid Jayalalithaa confessed to her crush on Shammi Kapoor, sang 'Aaja Sanam'
At the age of 68, one of the most charismatic leaders of Tamil Nadu, J. Jayalalithaa breathed her last yesterday. Jayalalithaa, who became the first woman Chief Minister of the state, has left behind a legacy her successors will have difficulties matching up to.
Sports News-
BCCI-Lodha panel tiff likely to put IPL 2017 in danger: Report
The ongoing tussle between the Board of Control for Cricket in India (BCCI) and the Supreme Court-appointed Lodha panel could jeopardise the Indian Premier League's 2017 edition, the cricket administration body has said.
Ind vs Eng, 4th Test: Parthiv Patel set to play as Wriddhiman Saha still recovers from injury
With India wicket-keeper Wriddhiman Saha still recovering from a strain in his left thigh, comeback-man Parthiv Patel is set to play the fourth Test against England starting in Mumbai on October 8.