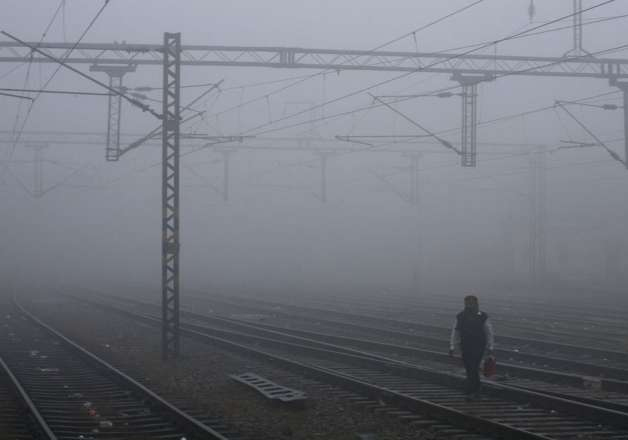 A dense blanket of early morning fog today brought down visibility in the national capital to very low, severely affecting the rail and air traffic.
News agency ANI reported that 107 trains were delayed and 32 were rescheduled due to thick fog. Four trains were also cancelled this morning. 
Also the arrival and departure on nine international and 15 domestic flights were hit due to poor visibility.
MeT department said that the visibility was recorded at 100 meters at 8.30am, adding that minimum temperature settled at 14 degree Celsius at 9am. 
The weatherman, however, predicted clear skies later today with the maximum and minimum temperature expected to settle at 24 and 9 degrees Celsius. 
"The skies will be mainly clear. Dense to very dense fog is likely to occur towards morning," the weather man said. 
Yesterday, the minimum and maximum temperatures were recorded at 8.7 degrees Celsius and 23.9 degrees Celsius respectively.