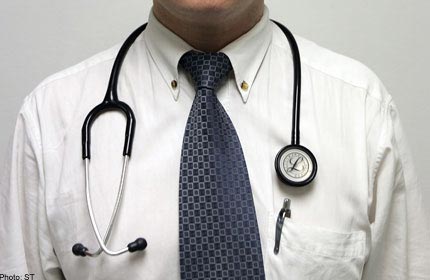 New Delhi: In a shocking revelation, a recent WHO report has claimed that only 31 per cent of India's proclaimed allopathic doctors in India in 2001 were educated up to the secondary level. The report further claimed that a staggering 57 per cent of these doctors did not have any medical qualification degree. 
Published in June 2016, the WHO report titled 'The Health Workforce in India' revealed that just 18.8 per cent of the overall allopathic doctors in rural India had a medical qualification.
"I don't think this report has officially come to the MCI yet. But in general, any person practising allopathic medicine who does not have a registered medical qualification comes under quackery," The Hindu quoted Dr. Reena Nayyar, Secretary of the Medical Council of India (MCI), as saying. 
The report further revealed that female healthcare workers (38 per cent of the total) were found to be more educated and medically qualified than their male counterparts; 67 per cent of them had a medical qualification compared to 38 per cent of males. 
In the field of Ayurvedic medicine, 60 per cent of the doctors had a medical degree. Also, only 46 per cent of Unani doctors had a medical degree, whereas merely 42 per cent homeopathic doctors were qualified. 
According to the study based on Census 2001, the density of doctors (including allopathic, ayurvedic, homeopathic and unani) in the country was 80 doctors per lakh population compared to 130 in China. Excluding those without a medical qualification, the ratio fell to 36 doctors per lakh population. 
Talking about dentists in India, the situation was even worse as the density of dentists per lakh population was just 2.4, with 58 of total 593 districts having no dentists at all. 
Expressing concern on the report that rings the alarm bells on India's healthcare workforce, Dr. A.V. Jayakrishnan, Chairman of the Standing Committee on Anti-Quackery set up by the Indian Medical Association, said, "There have been no attempts on the part of the government to curb quackery."
"It is a well-known fact that in many States, quacks are operating in large numbers. Laws are so weak that even if the frauds are caught, they get bail on the following day and start practising again," he further added.