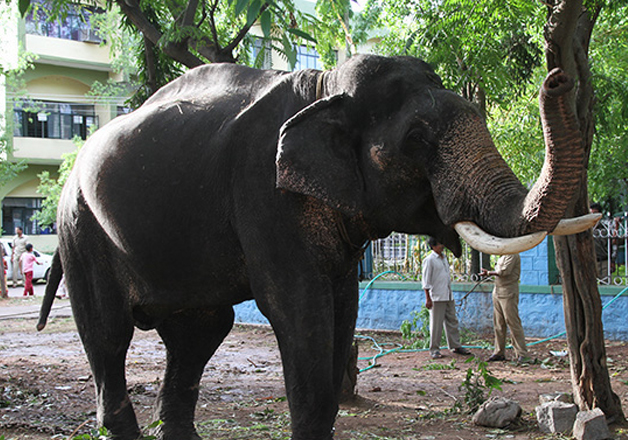 A 55-year-old elephant, Mohan, held captive by a man and was in a pitiable condition, was finally rescued in Uttar Pradesh's Pratapgarh by forest officials along with a civil society group.
The action came following a Pratapgarh district court order last week directing police to rescue Mohan within three days and file a complaint against the defaulters. The district administration along with the support of Wildlife SOS rescued the pachyderm on July 22.
"The animal was held captive by one Ghulam since decades. It is in a very pitiful condition. It was beaten up mercilessly by the accused and kept starving as a result of which its condition is very poor. Ghulam has been arrested," YP Shukla, Pratapgarhs Divisional Director (social forestry), said.
The elephant has been rescued after a long struggle, he said, adding that the case had come to the notice of the UP forest department as far back as 2001.
The NGO is now trying to rehabilitate Mohan in the elephant conservation and rehabilitation centre in Churmura district of Mathura.
Mohan was bought from an animal and cattle fair in Bihar's Sonepur, the official said.
Mohan's first response after the release was encouraging as he ate bananas offered to him by forest officials who are currently in charge of his well being.