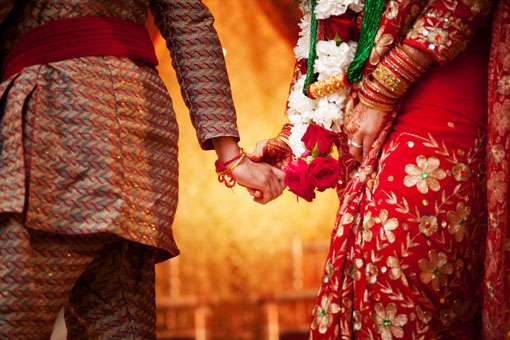 Many of the 50,000 weddings, slated to be held today in Andhra and Telangana, the season's most auspicious day, have been put off as families struggle to deal with demonetisation woes.
An Economics Times report stated that the Families are struggling to withdraw Rs 2.5 lakh, the limit set for weddings by Reserve Bank of India post demonetisation. 
The families complained that the 'cashstrapped' banks have been insisting not only on documents such as Aadhar and PAN cards, but also lists of the vendors who will be paid in cash and even affidavits that the vendors receiving cash do not have bank accounts for online transaction or swipe machines, the report said.
Another complaint is that even after all documents are submitted, banks express inability to pay beyond Rs 1.2 lakh because of the acute shortage of currency. 
Earlier on November 17, Economic Affairs Secretary Shaktikanta Das provided a breather to families celebrating wedding ceremonies after he announced relaxed withdrawal norms. Das said a member of the family, be it father or mother, can make a one-time withdraw of up to Rs 2.5 lakh.
"Up to Rs 2.5 lakh cash can be drawn from bank account for a marriage during ongoing wedding season."
Meanwhile, PM Modi last Friday said that he was happy that people in India were "bearing temporary difficulties for long-term gain" after demonetisation.
"I am happy to see that the people of India are bearing temporary difficulties for the long-term gain of the nation," Modi wrote in an article posted on Linkedin.com.
PM Modi while addressing the nation on November 8 announced that high denomination notes of Rs 500 and Rs 1000 would no longer be a legal tender. The decision was taken in order to curb black money, terror funding and corruption, he had said.