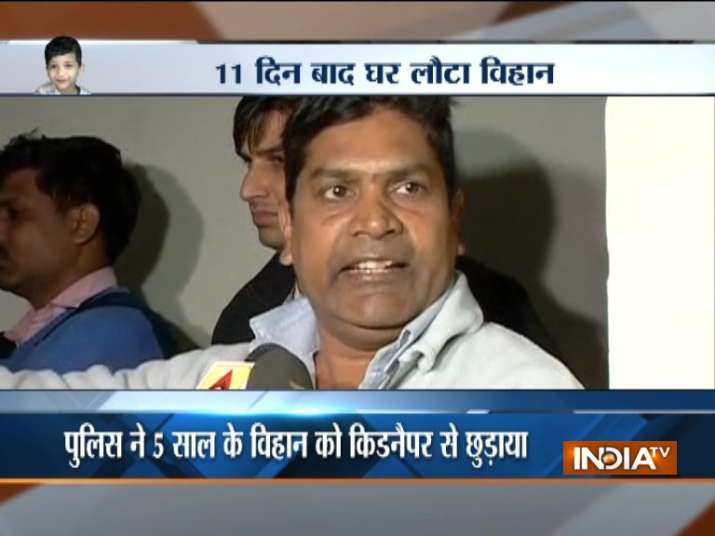 A five-year-old boy, who was kidnapped from a school bus by two armed bikers in Delhi last month, was rescued from the kidnappers' hideout after a shootout in Sahibabad early on Tuesday. 
The boy was rescued in the early hours after a Crime Branch team received a tip-off and laid a trap in a residential area on the Loni border, a Crime Branch official said.
During the exchange of fire, Delhi Police shot down one of the kidnappers and arrested two others who were injured in the gunfight. As per reports, a cop was also shot at but he had a narrow escape due to his bulletproof jacket. In the shoot-out one of the kidnappers Ravi was killed and his associate Pankaj suffered injuries to his leg. The third, Nitin, was arrested. No police personnel was hurt, the official added.
As per reports, the rescued child has been handed over to the parents.
A class I student was brazenly abducted on January 25 from his school bus by unidentified bike-borne persons who also shot at the driver when he tried to stop them. The kidnappers had even demanded a ransom of Rs 50 lakh from the family.
The incident took place at a time when there was an unprecedented security cover in place in Delhi in view of the India-ASEAN commemorative summit and the Republic Day celebrations. An FIR was filed and crime branch was roped in to crack the case.