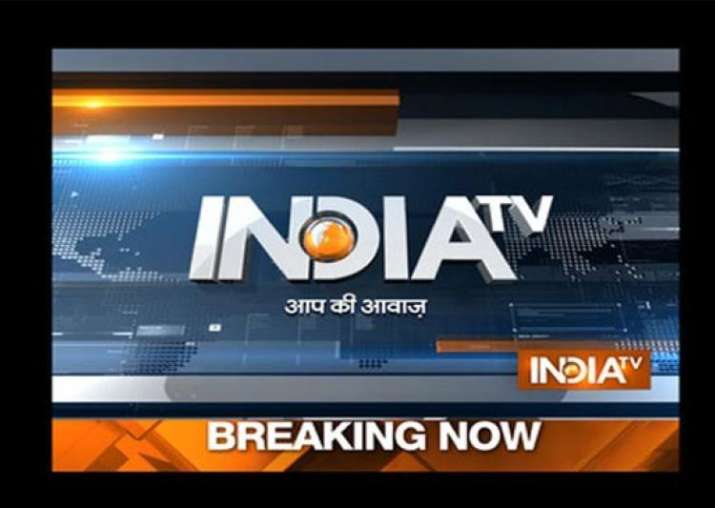 National News-
PM Modi arrives in Amritsar to attend 'Heart of Asia' conference
Prime Minister Narendra Modi has arrived in Amritsar where  he is scheduled to jointly inaugurate the ministerial deliberations of the conference with Afghanistan President Ashraf Ghani on Sunday. 
Assam Rifles soldier killed, 9 injured as armed militants ambush their convoy
An Assam Rifles jawan was today killed while nine others were injured in an ambush on their convoy by armed militants near Wakka in Longding district of Arunachal Pradesh.
'Do not defame Indian Army': West Bengal Governor's veiled advice to Mamata Banerjee
Indirectly referring to Mamata Banerjee's recent remarks comparing situation in West Bengal to a 'military coup', the state Governor KN Tripathi today said that nobody should make defamatory allegations against a responsible organisation like the Indian Army. 
Finding ways to put behind bars those stashing black money into jan dhan accounts, says PM Modi
Prime Minister Narendra Modi today addressed the BJP's 'parivartan rally' in Uttar Pradesh's Moradabad ahead of next year's Assembly polls. In his speech, the Prime Minister once encouraged the people to shift to cashless transactions to end corruption that has snatched rights of the poor.
Nagrota attack as shameful as 26/11 Mumbai carnage: Chidambaram
Recent attack on Army camp in Nagrota on the outskirts of Jammu city€‹ is as "shameful" as the 2008 Mumbai carnage, former Home Minister P Chidambaram said while disproving the belief that surgical strikes can end cross-border terrorism. 
International News-
13 feared dead in Indonesian police plane crash
Thirteen people were feared killed when an Indonesian police plane crashed in the waters off Batam island, a media report said. 
Regret Brexit, not decision to hold referendum: David Cameron
Former British prime minister David Cameron today defended his decision to hold a referendum which led to the UK's exit from the European Union.
Donald Trump's call to Nawaz Sharif could upset balance of India-Pakistan ties: Report
America's leading newspaper The New York Times has said that the US President-elect Donald Trump's call to Prime Minister Nawaz Sharif could "upset the delicate balance" of India-Pakistan ties.
Business News-
Fake notes worth Rs 9.6 crore deposited in banks post demonetisation, govt asks RBI to increase vigil
Alarmed over deposition of fake currency notes worth  Rs 9.6 crore in banks post demonetisation, the central government has asked the Reserve Bank of India (RBI) to increase the vigil and set up a Special Cell to monitor the receipt of fake notes.
WhatsApp will stop working on millions of smartphones by 2016 end. Know why
In a shocking news for WhatsApp users, popular messaging app will stop working on millions of smartphones by the end of 2016 unless they are upgraded, media reports said.
Parliamentary Panel recommends waiving dividend by Railways for a year
Keeping the Railways' financial condition in mind, a parliamentary committee has recommended waiving dividend payable by the national transporter to the Exchequer for the 2016-17 fiscal as a one-time move. 
Entertainment News-
New twist in Bigg Boss 10: Manu Punjabi to leave house before elimination this week?
Bigg Boss 10 will soon witness a major twist after one of its contestants Manu Punjabi, who has been one of the most interesting contestants of the show this season, will make an emergency exit and that too before the elimination.
'Just a good friend': Iulia Vantur puts relationship rumours with Salman to rest
Romanian model and TV presenter Iulia Vantur has finally spoken about her relationship with superstar Salman Khan. At the launch of her song 'Every Night and Day' with music composer Himesh Reshammiya today, Iulia called all speculations about the same mere rumours, reports suggest.
For verbally abusing minor girl, chargesheet filed against singer Remo
A chargesheet has been filed against pop star Remo Fernandes for verbally abusing a minor girl, police said on Saturday. The case dates back to last year when a car allegedly driven by Remo's son knocked her down on December 15 last year.
Sports News-
Usain Bolt wins unprecedented sixth Athlete of Year award
Jamaican sprinter Usain Bolt on Friday won an unprecedented sixth International Association of Athletics Federations (IAAF) male Athlete of the Year award.
Cristiano Ronaldo may face legal trouble for hiding millions of dollars in tax havens
In a shocking news for Cristiano Ronaldo's fan, Real Madrid star may face a legal trouble after information emerged that he may have avoided paying millions of dollars in taxes by funnelling income to a company in the Caribbean, media reports said.
#AskDeepaMalik: Para-athlete Deepa Malik's Twitter chat is a huge hit
United Nations India on Friday organised a Twitter chat with Rio Paralympic silver medalist Deepa Malik, using the hashtag #AskDeepaMalik. The chat was focussed around a topic 'let's talk about how we can make our environment more disabled-friendly.'