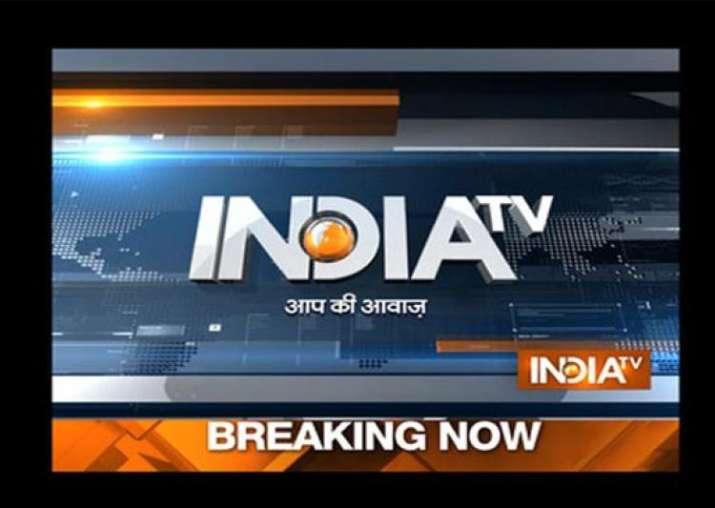 National News-
National anthem to be played in cinema halls across India before film screening, rules SC
The Supreme Court today directed that the national anthem be played in cinema halls across the country before film screening.
Arrested KLF operative Mintoo sings during interrogation, says ISI had plans to infuse militancy in Punjab 
Khalistani Liberation Force (KLF) leader Harminder Singh alias Mintoo, who was arrested from Delhi earlier this week after he escaped with five other inmates from Punjab's Nabha Jail, has revealed that his handler – Harmeet, is living in a safe house under the protection of ISI in Dera Chall village of Lahore.
Nagrota terror attack: As combing operations continue, Army Chief visits military camp to assess ground situation
Army Chief General Dalbir Singh Suhag today visited the Nagrota-based 16 Corps headquarters and was briefed about yesterday's terror attack in which seven personnel, including to army officerss were killed, even as combing operation to flush out any remaining militant continued. 
Army's Cheetah helicopter crashes near Siliguri, three officers killed 
Three army officers were killed and a junior commissioned officer was critically injured today when a Cheetah helicopter crashed at Sukna Military Camp in West Bengal. 
Banned notes worth Rs 8.15 cr deposited by DTC: AAP govt says senior officials involved, BJP unconvinced 
In 12 days after announcement of demonetisation by Prime Minister Narendra Modi, between November 8 and 20, old notes worth Rs 8.15 crore were deposited in banks by Delhi Transport Corporation (DTC) officials, an inquiry panel has said in its preliminary report.
France to help India in reviving its fighter jet engine project stalled since 2014
In a big boost to India's plans to develop its own fighter jet engine, leading French defence manufacturer Safran has signed a $2-million (Rs 13.696 crore) consultancy agreement with New Delhi to help revive the 'Kaveri' project. 
International News-
Pakistan lacks money to afford bullet trains: Nawaz Sharif govt
The Nawaz Sharif government has conceded that Pakistan cannot afford bullet trains as the country lacks enough money to build them.
Dialogue only viable option to resolve Palestinian issue: India at UN
Voicing concern over the deteriorating security situation in Palestinian, India has said that dialogue is the only viable option for a durable and comprehensive peaceful solution of the issue.
19-year-old charged for stabbing boyfriend after allowing him to 'drink her blood'
A 19-year-old girl has been charged in the US for stabbing her intoxicated boyfriend after she allowed him to drink her blood.
Business News-
RBI imposes monthly withdrawal limit of Rs 10,000 on Jan-Dhan accounts
Amid reports of black money hoarders using the Jan-Dhan accounts to park their ill-earned wealth after Centre's demonetisation drive, the Reserve Bank of India today imposed a withdrawal limit of Rs 10,000 per month from such accounts.
With banks, ATMs running out of cash, salary week likely to turn out 'cash less': Report
The enormous cash crunch continues to cause more pain to people as shortage of cash forced banks to ration withdrawals and down shutters early as the supply of notes failed to keep up with the increasing demand.
Indian economy grows 7.3 percent in September quarter
India has posted the world's fastest growth rate for a large economy in the September quarter, yet that offered cold comfort after misery inflicted by the government's shock move to remove high denomination banknotes from circulation. Gross domestic product (GDP) data released on Wednesday showed Asia's third-largest economy expanded by 7.3 percent on year between July and September, faster than a provisional 7.1 percent growth in the previous quarter.
Entertainment News-
Happy times ahead! Check out the inside pictures of Yuvraj Singh-Hazel Keech's mehendi-sangeet ceremony
Cricketer Yuvraj Singh is all set to tie the knot with his girlfriend Hazel Keech in a grand ceremony today. Their much awaited wedding celebrations began on Tuesday as the couple had their mehendi and sangeet ceremony.
SRK or Akshay: Next year, cinema lovers will have a tough choice on Independence Day week
Bollywood tabloids these days are filled with news of movies clashing at the box office. After the big Diwali tussle between 'Ae Dil Hai Mushki' and 'Shivaay', now again two big stars are all set to lock horns on Independence Day, next year. Akshay Kumar's 'Crack' and Shah Rukh Khan's tentatively titled 'The Ring' will mark of the one of the biggest clashes of next year.
Himesh credits his success to Salman, calls 'Bhai' backbone of his career
Superstar Salman Khan has played the role of Godfather for many in Bollywood and one of them is music composer Himesh Reshammiya. Accepting the same, Himesh told PTI that Salman is the backbone of his success adding that he is always keen to work with him.
Sports News-
Saina Nehwal, Kashyap reach pre-quarters at Macau Open
Indian shuttler Saina Nehwal struggled her way to the second round of the Macau Open Grand Prix Gold badminton tournament here. 
Virat Kohli climbs to career-best 3rd in Test rankings, Ashwin tops bowlers' and all-rounders' list
Indian Test captain Virat Kohli has moved up to a career-best third position in the latest ICC Test rankings for batsmen.
Pakistan blames India after ouster from junior hockey World Cup
The International Hockey Federation (FIH) has omitted Pakistan from the Junior World Cup to be held in Lucknow next month, prompting the country's federation to blame India for the debacle.