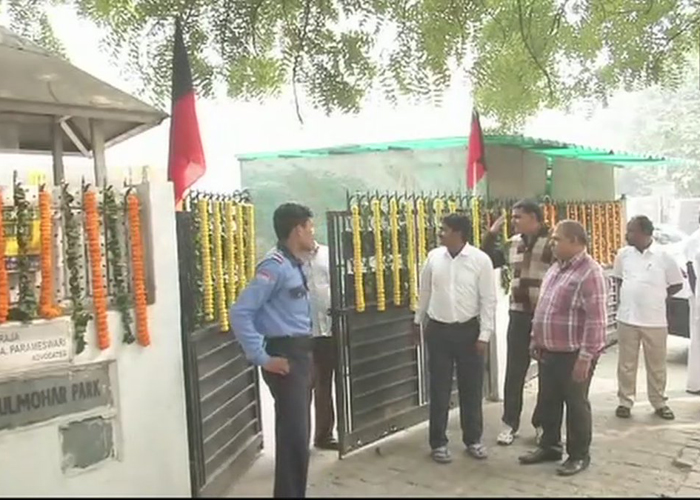 The judgment in the 2G spectrum allocation scam cases brought smiles on the faces of the acquitted accused including former telecom minister A Raja, who was present inside the special court. 2G VERDICT: CLICK HERE TO SEE THE SPECIAL COURT ORDER
Special CBI Judge OP Saini decided the fate of the accused by saying, "I have absolutely no hesitation in holding that prosecution has miserably failed to prove any of the charges against any of the accused".
A number of supporters of DMK leaders Raja and Kanimozhi, who were anxiously waiting outside the jam-packed court room, broke into loud cheers as soon as the verdict was pronounced. Besides the accused and their advocates, BJP leader Subramanian Swamy and few journalists managed to get inside the court room.
The judge first pronounced the judgment in the cases lodged by the CBI and the ED against Raja and others. After these accused vacated the court room, the promoters of Essar Group and Loop Telecom along with one other accused who were facing trial in the case arising out of the 2G spectrum scam probe entered the court room after which the judge pronounced a separate order.
Family members of the accused were also present in the court. DMK supporters were seen bursting fire crackers outside the court complex and showered Raja and Kanimozhi with flowers as soon as they stepped out of court.