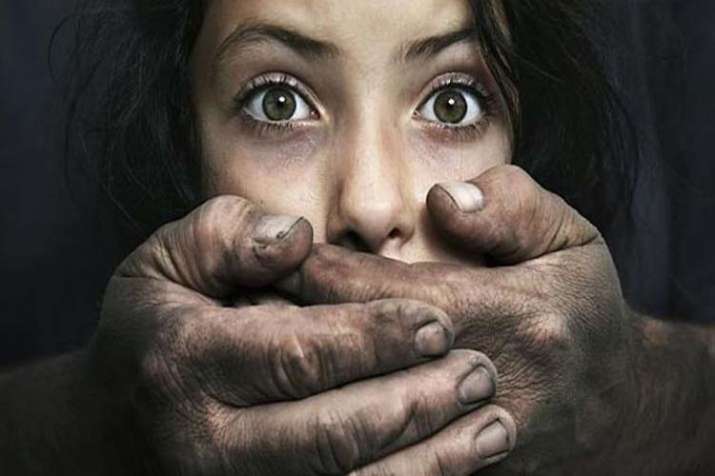 A 28-year-old woman was gang-raped by two persons reportedly working for the ruling Bharatiya Janata Party in Madhya Pradesh's Sehore, police said on Sunday. 
Ashta police in Sehore district of Madhya Pradesh have registered a case of rape against two local BJP workers and arrested one of them. Raja Ram (35) was today arrested for allegedly raping a 28-year-old woman repeatedly for the last two years, Ashta Sub Divisional Officer of Police G P Agrawal said. 
Ram's friend Mukesh Thakur (32), also accused of raping the woman, was absconding, he said. 
Thakur is a local representative of BJP MP Manohar Untwal. Agrawal said that Ram, who a working committee member of the state BJP's Scheduled Caste Cell, ran a centre under the Pradhan Mantri Kaushal Vikas (Skill Development) Yojana. He gave a job to the woman in April 2016. 
As per the woman's complaint, he `raped' her many times by "cheating" and "offering allurements" to her. He also threatened her and forced her to sleep with his friend Thakur on some occasions, the woman said in her complaint, lodged yesterday. 
Police today arrested Ram and efforts were on to nab Thakur, the police officer said. 
The accused are said to be linked to an influential BJP leader. 
A case under IPC sections 376 (rape) and 506 (criminal intimidation) was lodged against the duo, Agrawal said. When contacted, district BJP chief Sitaram Yadav said he had sought a report in this regard from the Ashta unit of the party. "After getting the report we will take appropriate action," he said, when asked if the BJP will expel the two men.
(With agency inputs)