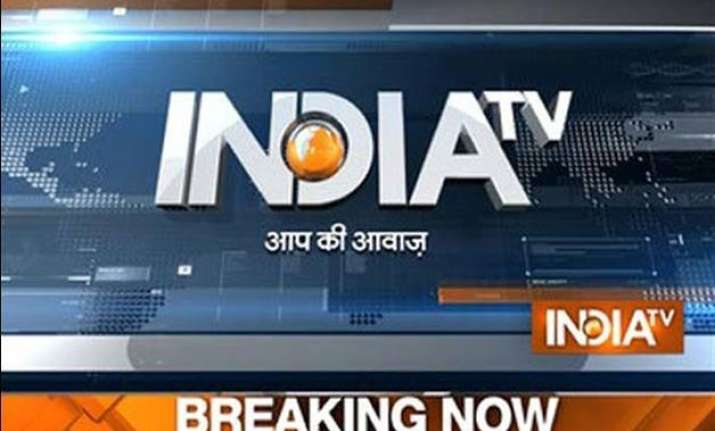 National News-
Decks cleared for govt formation in J&K; PDP, BJP meet Governor
Peoples Democratic Party leader Mehbooba Mufti today met with Jammu and Kashmir Governor N.N.Vohra along with BJP leader Nirmal Singh to stake claim to form the new government in Jammu and Kashmir. Read More
Assam polls: My fight is against poverty, not Tarun Gogoi, says PM Modi
Prime Minister Narender Modi today said that development of Assam was high on his agenda as he kicked off the BJP campaign in Assam that goes to polls early next month to elect a new government. Read More
Rebel Congress MLAs release sting video of Uttarakhand CM Harish Rawat, accuse him of horse-trading
Rebel Congress MLAs in Uttarakhand today released a sting video of CM Harish Rawat that allegedly shows him indulging in horse-trading to save his government. Read More
Headley claims he told NIA about Ishrat Jahan
Pakistani-American terrorist David Coleman Headley today told a special court trying the 26/11 attack case that Laskhar-e-Taiba (LeT) commander Zaki-ur- Rehman Lakhvi had told him about the Ishrat Jehan 'operation' and wondered why NIA chose not to mention it in its statement. Read More
BJP won 'nationalism' debate by forcing people raising anti-India slogans to chant 'Jai Hind': Arun Jaitley
Senior BJP leader and Finance Minister Arun Jaitley today said that his party 'has won the first round of ideological challenge on nationalism by forcing people raising anti-India slogans to chant Jai Hind now'. Read More
International News-
Pakistan, Iran explore ways to better connect Gwadar, Chabahar ports
Pakistan and Iran have decided to boost bilateral economic ties, including exploring possibility of enhancing sea trade through better connectivity between the strategic Gwadar port and the Iranian port of Chabahar which is being developed with India's financial assistance.
Yoga sessions to be part of Easter celebrations
Professional Yoga instructors will have sessions with thousands of Americans who are expected to throng the sprawling White House lawns here on Monday for Easter Egg celebrations, the final Easter for Obama Administration. Read More
60 terrorists killed in army raids in Egypt's North Sinai
As many as 60 terrorists were on Friday killed and 40 others injured in army raids in Egypt's two restive North Sinai cities, army said. Read More
Business News-
Twitter war: Flipkart's Sachin Bansal and Snapdeal's Kunal Bahl lock horns over Alibaba's entry
Earlier this month, Chinese e-commerce giant Alibaba's chief Jack Ma announced his company's plans to invest directly in India. Alibaba, which has made investments in Paytm and Snapdeal, is likely to enter India to build businesses organically. Read More
Indian internet speed is lowest in Asia: Report
The global average internet connection speed increased 23 percent to 5.6 Mbps in the quarter ended December 2015 compared to the same period of 2014, a report said on Wednesday. Read More
Entertainment News-
Too many emotions: Know how Arjun Kapoor fulfilled his mother's last wish in 'Ki & Ka'
It's been four years since actor Arjun Kapoor's mother Mona Shourie passed away. Arjun and her sister Anhsula posted picture of her yesterday on social media platforms remembering her, saying how their life is empty without her. Read More
You won't believe what Sunny Leone did on sets of SRKs 'Raees'
Actress Sunny Leone, who was at the set of superstar Shah Rukh Khan starrer "Raees", says this was the first time at a film shoot where she "kept wanting to pinch herself" just to see if it was a dream or a mere reality. Read More
Sports News-
World T20: India can beat Australia again, says Virat Kohli
India's batting star Virat Kohli on Saturday said it was difficult to be consistent in the shortest format and the two tight wins against Pakistan and Bangladesh were a humbling experience for the team, which began its World T20 campaign as the overwhelming title favourites. Read More
Shahid Afridi's 'Kashmir' remarks: Is he trying to pacify angry Pakistanis hurt over his 'more love in India' comment?
It seems that the hostile reaction that Pakistan's T20 captain Shahid Afridi faced from his compatriots over his 'more love in India' remark has scared him hugely and now he is trying to douse the fire by harping on 'support from Kashmir'. Read More