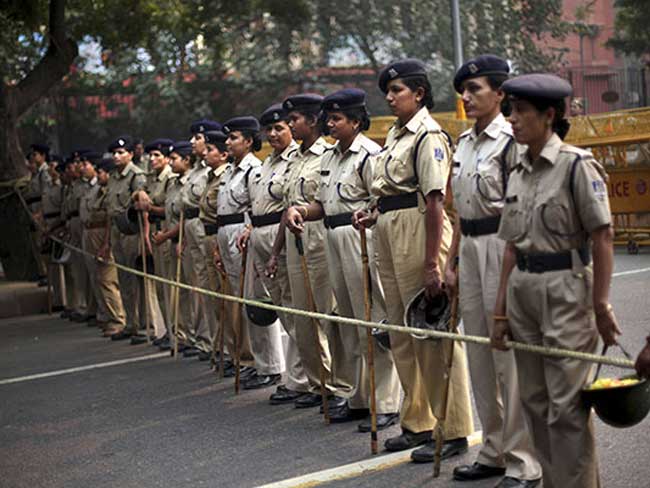 As many as 25 policewomen have accused their senior,an inspector-rank officer posted in the Provisioning and Logistics unit of Delhi Police, of sexual harassment at the workplace.The women also claim to have informed Delhi Commission for Women.
Four months back, a woman personnel complained against the erring officer to the DCP concerned. The accused had allegedly commented on her clothes and called her to his office alone. He started harassing her openly after the DCP let him off with a warning.
But when no action was taken against the officer, she complained to the commissioner.
In her complaint that was received at the police headquarters on April 13, she alleged that he asked her to meet him in private and when she refused, he started harassing herthe woman, she said she was depressed over the issue and would commit suicide.
"We have referred the case to the internal sexual harassment committee and are waiting for the report, after which required steps will be taken against the accused," said a Delhi Police spokesperson. 
Other policewomen later came up with similar complaints against the inspector.
24 more personnel, ranging from constables to assistant sub inspectors, from the same unit complained against the inspector to the commissioner. They have accused the same inspector of mocking their skin colour and gait. 
Complainants have also alleged that the accused used words pertaining to physical attributes and made sexual overtures to them while threatening to spoil their career when protested, a senior official said.
They also alleged that the inspector's personal staff was also involved in the harassment, and in one instance the inspector had refused to take orders from an ACP during a parade, according to a report.
Delhi police spokesperson Rajan Bhagat confirmed the receipt of the complaint and that it was forwarded to the sexual harassment committee within the police.
The complaints are being probed by the vigilance branch and the sexual harassment committee. Action will be taken if the accused is found guilty in the probe, the official added.