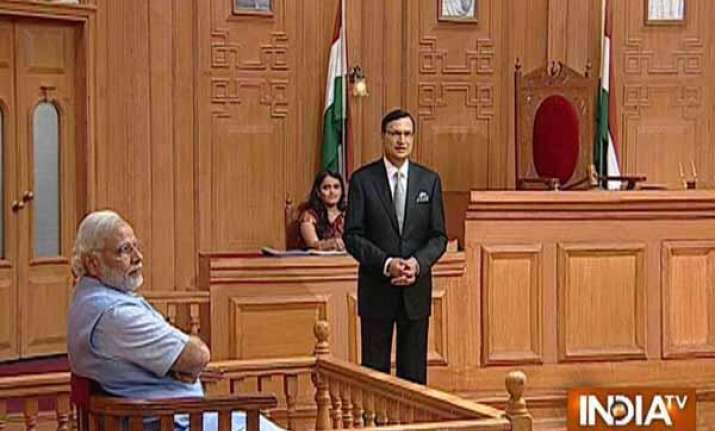 India's longest-running television show Aap Ki Adalat, hosted by  Rajat Sharma, has completed 24 years of its existence in 2017.
According to Rajat Sharma, the show became popular not because of his questions, but because of the guests who were ready to answer them while appearing in the dock.
 
" Aap Ki Adalat is popular not because of my questions, but because of people who were  ready to answer my questions sitting in the dock," he said while speaking as the chief guest at the Annual Day function of Gaya-based Secondary Delhi Public School. 
Expressing a sense of deep attachment with the show,  Rajat Sharma said that his desire was  to take his last breath while working  on the set of Adalat.
"It's my desire that I should take my last breath on the sets of Aap Ki Adalat," he added.
Since its inception in 1993, Aap Ki Adalat has seen personalities ranging from top politicians, prime ministers, Bollywood stars to sportsmen, singers and spiritual gurus, being grilled on the small screen by Rajat Sharma in his own inimitable way.