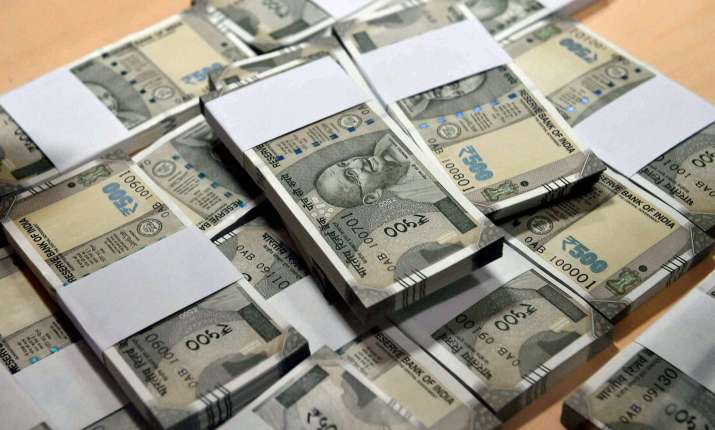 Total income of as many as 29 regional political parties during 2016-17 was Rs 347.74 crore, where income from "unknown sources" stood at Rs 77 crore, says a report.
Total income from "known donors" was Rs 91.29 crore, which is 26.25 per cent of the total income of the parties, a report released today by Association for Democratic Reforms (ADR) said.
Besides, total income from "other known sources" (sale of assets, membership fees, bank interest, sale of publications, party levy) was Rs 179.37 crore, or 51.58 per cent of the total income, the think-tank said.
For the analysis, 37 regional recognised parties were initially considered. Of them, only 29 filed Income Tax return and contribution reports, while rest eight did not submit either one of the reports, ADR said.
Out of the total income of Rs 77.08 crore from unknown sources, 98.61 per cent, or Rs 76 crore, came from voluntary contributions.
Through collection from sale of coupons, regional parties collected Rs 65.60 lakh and from miscellaneous income they mopped up Rs 41.80 lakh, it said.
On sector-wise classification of known donations to the parties, the report said, 60.42 per cent of all donations amounting to Rs 55.21 crore were received via 411 donations from corporate/business houses in 2016-17. 
Also, 38.74 per cent amounting to Rs 35.4 crore were received via 5,911 donations from individual donors during the same time, it added.
"Shiv Sena, Shiromani Akali Dal (SAD), SP, MNS, RLD and KC-M have declared receiving more than 83 per cent of their donations from corporate/business houses," ADR said.
As many as 16 regional parties have declared that they have received more than 84 per cent of their donations from individuals.
Shiv Sena, AAP and JDS are the only three regional parties that have reported receiving donations from union/party units, it said.
There were 6 unsegregated donations from which DMK, Maharashtrawadi Gomantak Party (MGP) and AAP collected a total of Rs 8 lakh during 2016-17.
Union/party units gave Rs 68 lakh through nine donations during 2016-17, it added.
In the report, known sources have been defined as donations above and below Rs 20,000, whose donor details are available through contributions report as submitted by the regional parties to the ECI.
Unknown sources are income declared in the IT returns but without giving source of income for donations below Rs 20,000. Such unknown sources include sale of coupons, relief fund, miscellaneous income, voluntary contributions, contribution from meetings/morchas. 
The details of donors of such voluntary contributions are not available in the public domain.
Other known sources of income include sale of moveable and immoveable assets, old newspapers, membership fees, delegate fee, bank interest, sale of publications and levy.
In its recommendations, ADR said since a very large percentage of income of political parties cannot be traced to the original donor, full details of all donors should be made available for public scrutiny under the RTI. 
The report was titled 'Analysis of sources of funding of regional parties of India, FY 2016-17'.