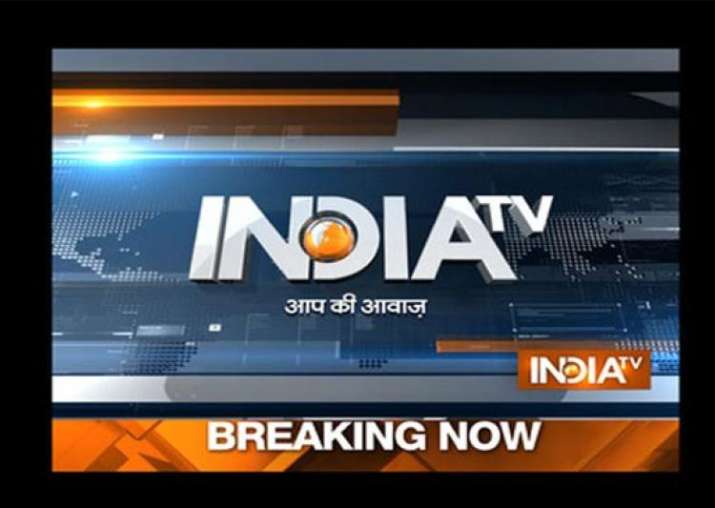 National News-
I-T raids TN Chief Secy's home, office, Rs 30 lakh in new currency, 5 kg gold bars seized
The Income Tax department today carried out searches at over a dozen places in two states against the son and some relatives of Tamil Nadu Chief Secretary P Rama Mohana Rao during which they claimed to have seized Rs 30 lakh cash and gold bars. 
Baseless allegations against our 'Ganga-like pure PM', BJP reacts to Rahul Gandhi's charge
The Bhartiya Janata Party (BJP) on Wednesday defended the Prime Minister after Congress vice-president Rahul Gandhi alleged that Narendra Modi as Gujarat Chief Minister had taken money from Sahara and Birla groups. 
PM Modi snatching money from poor to waive off loans of rich: Rahul Gandhi
Congress vice-president Rahul Gandhi on Wednesday targeted Prime Minister Narendra Modi over the demonetisation of Rs 500 and Rs 1000 notes saying that the move was aimed to waive off loans of rich people by taking money from the poor. 
Lt Gen Praveen Bakshi, superseded by junior officer for Army chief's post, meets Defence Minister
Lieutenant General Praveen Bakshi, who has been superseded by another officer Lt Gen Bipin Rawat for the post of Army chief, on Wednesday met Defence Minister Manohar Parrikar in Delhi.  
Cabinet approves Ordinance to disburse salaries through cashless mode 
The Union Cabinet today gave its approval an Ordinance to allow business and industrial establishments to disburse salaries to their workers and employees through electronic mode or by cheque.
BJP plays down Andhra CM's criticism of demonetisation rollout
The ruling Bharatiya Janata Party (BJP) today played down the criticism of demonetisation rollout by its ally and Andhra Pradesh Chief Minister N Chandrababu Naidu and pointed out that the TDP leader has said nothing different from what Prime Minister Narendra Modi and other BJP leaders have said about difficulties being faced by people.
International News-
29 dead as explosion rocks Mexico's fireworks market
At least 29 people were killed and over 70 injured after an explosion ripped through a fireworks market on the northern outskirts of Mexico city.
India should join CPEC, says Pakistan Army Commander
Lt Gen Aamir Riaz, Pakistan Army's Chief of General Staff, has said that India should join the China-Pakistan Economic Corridor (CPEC) project so that it could also share the fruits of future developments.
German investigators on hunt for Tunisian man in Berlin attack: report
Berlin: German investigators are hunting for a Tunisian man whose documents were found in the truck that plowed into a Christmas market in Berlin, killing 12 people and injuring 48 others, local media reported.
Business News-
RBI rolls back restrictions on deposit of over Rs 5000 for KYC-compliant accounts
Two days after imposing restrictions on deposit of over Rs 5000 in demonetised currency notes in banks, the Reserve Bank of India today withdrew the provision for accounts that are compliant with the KYC norms.
Currency worth Rs 5.92 lakh crore issued to public since demonetisation, says RBI
The Reserve Bank of India today said that various banks have issued currency worth over Rs 5.92 lakh crore to the public since the demonetisation of old high value notes that was announced by PM Narendra Modi on November 8.
Second time in a week, CBI files case against seven PayTM customers for alleged cheating
The CBI today registered a fresh case against seven more customers of digital wallet company PayTM over allegations of cheating.
Entertainment News-
Bebo's baby: Taimur's maasi Karisma and daddy Saif kick start celebration, see pic
The star couple Kareena Kapoor Khan and Saif Ali Khan became proud parents of a baby boy yesterday. The mini Nawab, Taimur Ali Khan has given a reason for the celebration before Christmas for both Kapoor and Pataudi family. Baby's daddy and mausi Karisma has kick-started the merrymaking as this latest picture is proof.
'Raees' life changing moment: When 'Laila' Sunny Leone annoyed 'Miyabhai' Shah Rukh Khan
Actress Sunny Leone is on cloud nine as she got the opportunity to become the part of Superstar Shah Rukh Khan's movie 'Raees'. The lady will be seen dancing on the revamped version of 'Laila O Laila' in the flick. Well, the superstar has left many star struck in the past but what happened when the sexy lady met Shah Rukh? Apparently, she annoyed the superstar.
Dangal vs Sultan: Aamir will not be able to beat Salman in first day collections; here's an explanation
This Friday Aamir Khan's highly awaited movie 'Dangal' will hit theatres. Since the movie is based on wrestling and Salman Khan's blockbuster 'Sultan' too had its story's centre on this sport, comparisons between them was obvious.
Sports News-
Spinners Ashwin, Jadeja grab top two spots on ICC bowling chart
Left-arm spinner Ravindra Jadeja's maiden 10-wicket haul against England in Chennai has propelled him to the second spot behind star off-spinner Ravichandran Ashwin in the list of ICC Player Rankings for Test Bowlers. 
Lodha committee not giving us time for last two months, says BCCI
BCCI President Anurag Thakur said there are few recommendations by justice Lodha Committee which the Board members feel are not practical to implement but they have not been able to convey the same as the body has not given them time for last two months.