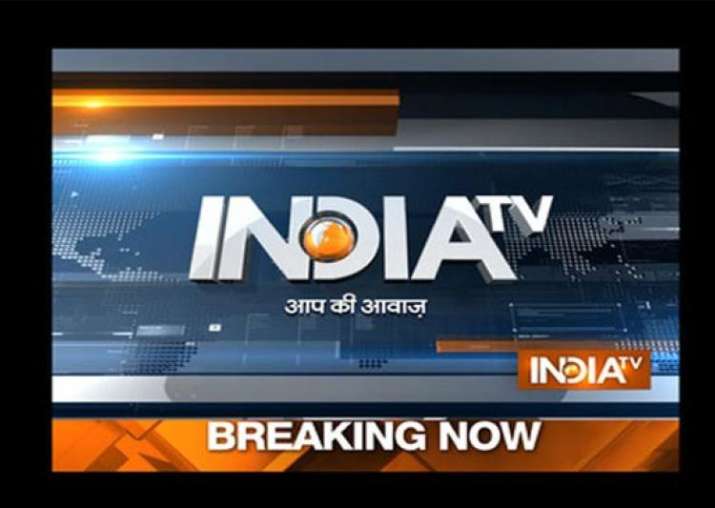 National News-
Indore-Patna Express derails near Kanpur; death toll crosses 100, over 150 injured
Over 100 people were killed when 14 coaches of Indore-Patna Express train (19321) derailed near Pukhrayan area in Kanpur Dehat district in Uttar Pradesh in wee hours of Sunday, with railways officials saying the number of casualties could rise. 
Rail fracture suspected to be cause of Indore-Patna Exp derailment, Kanpur-Jhansi track videographed
The train tragedy involving Indore-Patna Express that left over 100 dead could have been caused due to rail fracture, according to sources in the railways.
ABVP member guilty of assaulting Najeeb Ahmed, says JNU enquiry
A proctorial enquiry by Jawaharlal Nehru University (JNU) has found an Akhil Bharatiya Vidyarthi Parishad (ABVP) member Vikrant Kumar guilty of assaulting Najeeb Ahmed during a brawl following which the latter went missing over a month ago. 
Indore-Patna Exp accident: PM Modi announces ex-gratia, Suresh Prabhu orders enquiry
Railways Minister Suresh Prabhu on Sunday ordered an enquiry into the derailment of Indore-Patna Express, in which over 90 people were killed warning of strictest action against those responsible.
Amid criticism by SC, govt says 120 HC judges appointed this year against annual average of 80
Amid the criticism by the Supreme Court over appointment of judges, the Centre on Saturday said that it has appointed 120 High Court judges this year so far, one less than the previous record. 
International News-
'Hamilton' cast delivers a 'message' to Mike Pence, Donald Trump demands an apology
US Vice President-elect Mike Pence on Friday received an earful from a Broadway cast, calling on him to "uphold American values, and work on behalf of all Americans."
President Park Geun-hye conspired with her friend, say South Korean prosecutors; opposition demands resignation
The South Korean Prosecutor's Office on Sunday said that they believe President Park Geun-hye conspired in criminal activities of a confidante who allegedly exploited her presidential ties to amass an illicit fortune — a damning revelation that may convince opposition parties to push for Park's impeachment.
Pakistan Army claims it shot down Indian drone near LoC
Pakistan on Saturday claimed that it had shot down an unmanned Indian drone that crossed over the Line of Control. 
Business News-
I-T dept warns people depositing unaccounted cash, may face max 7 year jail
The income tax department has decided to impose charges under the newly enforced Benami Transactions Act against people depositing their unaccounted old currency in someone else's bank account.
Demonetisation will see boom in non-bank players like Paytm, FreeCharge: Assocham
One of the immediate fall outs of the demonetisation of Rs 500 and Rs 1000 notes would be a mushrooming growth in the number of non-bank players like Paytm and Free charge into the payment business, the Associated Chambers of Commerce and Industry of India (Assocham) said on Sunday citing a study.
Entertainment News-
Global Citizen Festival India: Coldplay's Chris Martin jams with maestro A R Rahman on 'Vande Mataram'
Mumbai's MMRDA Grounds witnessed a musical extravaganza yesterday when the renowned British rock band Coldplay made their debut performance at the much touted Global Citizen Festival India concert.
Bigg Boss 10: 'It is questionable', says Karan Mehra on his elimination
Bigg Boss 10 got its first celebrity elimination after Television actor Karan Mehra was voted out of the show. While his fans must be disappointed, Karan too was appalled when his eviction was announced.
Sports News-
PV Sindhu beats Korea's Sung Ji Hyun to enter China Open final
Indian shuttler and Rio Olympics silver-medallist P V Sindhu today defeated South Korea's Sung Ji Hyun to enter the final of China Open.
Ind vs Eng, 2nd Test: India strike two late blows to gain edge over England
Chasing 405 runs for victory, England were reduced to 87/2 in their second innings as India struck late during the fourth day's play in the second cricket Test match here on Sunday.
Imran Khan hopes to be third time lucky in marriage
Pakistan Tehreek-i-Insaf (PTI) Chairman and former cricketer Imran Khan has once again given indications to get "third time lucky" in marriage.