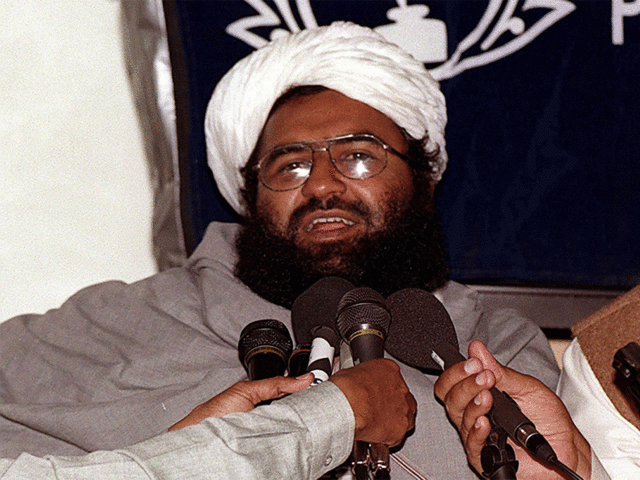 Minutes before the end of a no-objection deadline to a proposal at UN designating Jaish-e-Mohammed chief Masood Azhar as a global terrorist, China rushed in to his rescue once again to block India's bid for the fourth time. It was a "technical hold" at the UN Security Council from China even as global pressure mounted for banning Masood Azhar following the Pulwama terror attack. 
The proposal to designate Masood Azhar under the 1267 Al Qaeda Sanctions Committee of the UN Security Council was moved by France, the UK and the US on February 27, days after a suicide bomber of the Pakistani-based terror outfit Jaish-e-Mohammed killed 44 CRPF soldiers in Jammu and Kashmir's Pulwama. 
The Al Qaeda Sanctions Committee members had 10 working days to raise any objections to the proposal. The no-objection period deadline was scheduled to end at 3 PM local time (New York) Wednesday, (12:30 AM IST Thursday).
Just before the deadline was about to close, China put a hold on the proposal after blocking India's bids to get Azhar listed as a UN-designated global terrorist thrice. This was the fourth such bid at the UN in the last 10 years. 
Had there been no last-minute objection by China, the decision received at the end of the no-objection period would have been deemed adopted, according to the listing rules of the Al Qaeda Sanctions Committee. 
In 2009, a proposal was moved by India to designate Masood Azhar. 
In 2016, India again move the proposal with the P3- the United States, the United Kingdom and France in the UN's 1267 Sanctions Committee to ban Azhar, mastermind of the attack on the Pathankot air base in January 2016. 
In 2017, the P3 nations moved a similar proposal again. 
On all occasions, China, a veto-wielding permanent member of the UN Security Council, blocked India's proposal from being adopted by the Sanctions Committee. 
ALSO READ | Responsible UNSC members may be forced to pursue other actions: UNSC diplomat on Masood Azhar
ALSO READ | If Imran Khan is so generous then he should hand over Masood Azhar to India: Sushma Swaraj