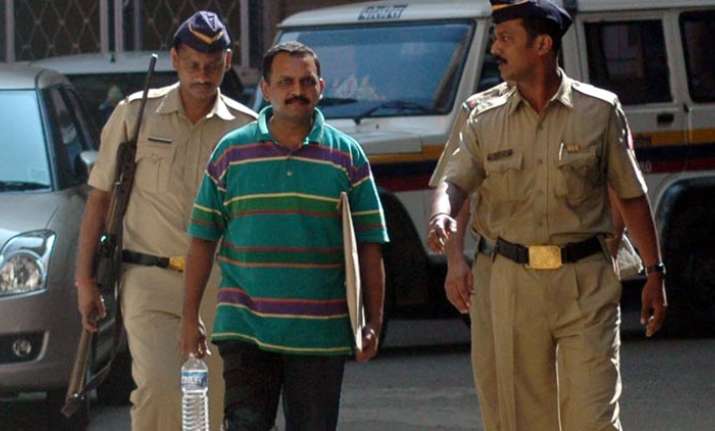 A special court for NIA cases here today rejected bail application of Lt Col Prasad Purohit observing that a prima-facie case exists against the 2008 Malegaon blast accused.
It was for a second time that Purohit's bail application was rejected in the case. Special judge S D Tekale passed the order at in-camera proceedings.
"The court observed that prima-facie there is a case against him," special prosecutor Avinash Rasal told reporters. 
Purohit had sought bail contending that the National Investigation Agency had dropped the charges under the stringent Maharashtra Control of Organised Crime Act (MCOCA) in the case and that the sanction for prosecution obtained under the UAPA was defective. 
He had not played any role in the blast, Purohit claimed, adding that he was in jail for last seven years without trial. 
NIA opposed his petition saying all these arguments could be considered during the trial. 
Purohit's wife Aparna said they would challenge the order in the Bombay High court. 
The court also said the report of a 'court of inquiry' submitted by the Army (which Purohit's lawyer claimed backed his case) can be examined only during the trial and not now. 
The judge also held that validity of application of Unlawful Activities (Prevention) Act against the accused too can be decided only during the trial. 
On Purhoit's contention that some witnesses had given contradictory statements, the court said it can be considered when the witnesses appear before the court. 
The court had earlier rejected the bail plea of a co-accused in the case Sadhvi Pragya Singh Thakur. 
Twelve persons, including Thakur and Purohit, were arrested for the blast at Malegaon in Maharashtra on September 29, 2008, in which six persons had been killed and around 100 injured. 
In its charge sheet filed on May 13, NIA had dropped all the charges against Thakur and five others but the court had denied them bail.