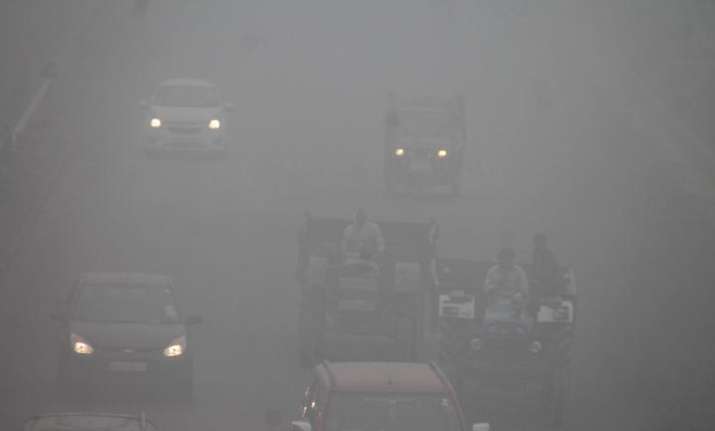 At least 15 people were injured on Thursday following a pile-up of vehicles of around 20 vehicles due to dense fog on the busy National Highway No. 1 (NH-1) near Kurukshetra in Haryana, police said.
The pile-up took place around 9.00 a.m amid dense fog on the highway which connects Ambala to Delhi.
The injured were given first aid and traffic was restored on the highway after a gap of over one hour.
Vehicular movement on the highway was affected due to the pile-up, police officials said.
Around 20 vehicles, including buses, were involved in the pile-up.
Meanwhile, over six international and at least seven domestic flights operating from IGI airport were delayed, ANI reported.
At Safdarjung, the visibility was 200m at 6am. Areas including Noida and Faridabad too recorded thick fog. 
Due to low visibility, rail traffic was severely hit with 100 Delhi-bound  trains running late. More than a dozen of trains have been rescheduled.
According to a MeT department official, the visibility was recorded at 400 metres at 5:30 AM, which dropped to 100 metres three hours later.
(With IANS inputs)