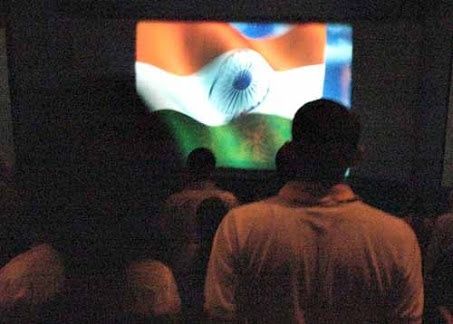 In separate incidents across two cities, 20 people have been arrested by the police for allegedly refusing to stand when national anthem was being played in cinemas, as mandated by the Supreme Court two weeks ago. 
On Sunday, a group of eight college students were booked for allegedly "disrespecting the national anthem" at a cinema hall in Chennai. Before they were charged for the crime that could send them to jail for upto three years, the students were allegedly beaten up by another group inside the movie theatre. 
The students allegedly took selfies inside Chennai's Kasi Theatre when the national anthem was being played.
Police invoked provisions of the Prevention of Insults to National Honour Act, 1971 against the accused.
A day later in Thiruvananthapuram, police took 12 persons into custody, in two separate cases, for allegedly showing disrespect to the National Anthem at cinemas screening movies of the International Film Festival of Kerala.  
They refused to stand up while the national anthem was being played, police said, adding, cases under IPC section 188 (disobedience to order duly promulgated by public servant) had been registered. 
On November 30, the Supreme Court directed that the national anthem be played in cinema halls across the country before film screening and the tricolour should be displayed on the screens during the period. 
An apex court bench of justices Dipak Misra and Amitava Roy stated that everyone present in cinema hall should rise up and pay respect to the national anthem. The top court further directed the Centre that the order be given effect in a week's time and be circulated to all the states and UTs. 
It had directed that the doors of cinema halls should be bolted when the national anthem is being played. However, the court later clarified that the doors of the theatres should remain closed, not bolted though, till the play-out is completed.