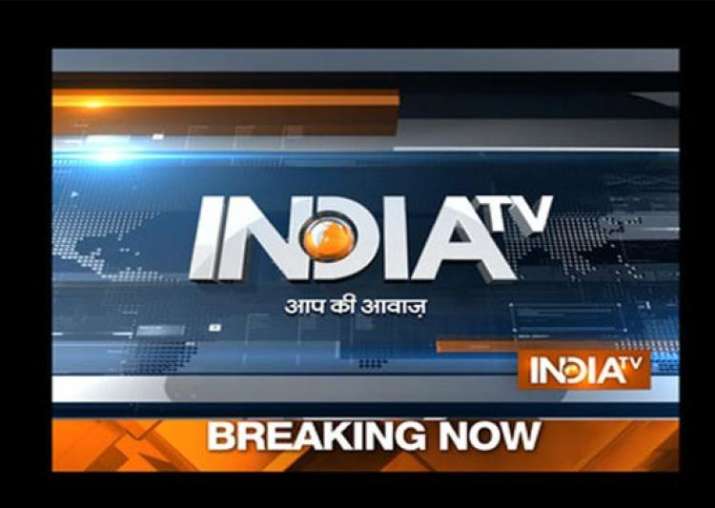 National News-
No provision in new I-T law to tax gold, jewellery purchased out of disclosed income, clarifies govt
The government today clarified that there was no new provision introduced in the amendments to the Income Tax laws regarding chargeability of tax on gold and jewellery.
Delhi HC quashes Centre's ban on 344 fixed dose combination medicines
In a major setback for the government, the Delhi High Court today quashed the Centre's decision to ban 344 fixed dose combination (FDC) medicines that includes several anti-diabetes medications, cough syrup Corex, Vicks Action 500 extra and D'Cold.
MBA student, techie among three held with fake Rs 2,000 notes worth Rs 42 lakh in Mohali
An MBA student and her cousin were among three persons arrested with fake Rs. 2,000 currency notes with a face value of Rs. 42 lakh in Mohali on Wednesday, police said in Mohali.
Nagrota attack: Revenge for Afzal Guru, said posters recovered from slain terrorists
Three terrorists who stormed the Army base in Jammu and Kashmir's Nagrota on Tuesday and killed seven defence personnel have carried along posters written in Urdu saying that the attack was to avenge the hanging of 2001 Parliament attack accused Afzal Guru.
IT ministry, Delhi Police probing Rahul Gandhi's social media account hack; Twitter denies security breach
The Ministry of Electronics and IT has started a probe into the hacking of Congress vice president Rahul Gandhi's official Twitter account. 
Tamil Nadu braces for cyclone Nada landfall tomorrow morning, authorities on full alert
Cyclone Nada, which is heading towards Tamil Nadu and Puducherry in the Bay of Bengal, is weakening and may make landfall in small hours on Friday, according to Met Department.
International News-
US supports 'demonetisation' in India, calls it 'necessary' step to address 'corruption'
The United States today came out in support of Prime minister Narendra Modi's move to demonetise Rs 500 and Rs 1000 currency notes and said that it was an "important" and "necessary" step to address corruption.
Recognise India as America's major defence partner, US Congress asks Obama administration
In a significant development, a powerful US Congressional conference committee has asked the Obama administration to take  necessary steps to recognise India as America's major defence partner.
No bilateral meeting with India on sides of Heart of Asia Summit, says Pak Foreign Office
Pakistan and India will not hold any bilateral meeting on the sidelines of the Heart of Asia Conference being held in Amritsar on December 3-4.
Business News-
Mukesh Ambani's 'Happy New Year' offer: Jio's free voice and data offer to continue till March 31, 2017
Reliance Industries Limited's Chairman and Managing Director Mukesh Ambani today announced Jio's 'Happy New Year' offer that will extend its free voice/data offer on Jio till March 31, 2017.
Petrol pumps, air ticket counters to accept old Rs 500 notes till Dec 2 instead of Dec 15
In a latest announcement that tightens its demonetisation policy, the government on Thursday said that petrol pumps, LPG stations and air ticket counters will accept old Rs 500 notes till December 2. The earlier deadline was December 15, a PTI report said.
Amazon-like market place for all govt purchases: PM Modi's next big move
Prime Minister Narendra Modi appears to be unflinching in his resolve to make India a cashless economy.
Entertainment News-
Not all is settled between lovebirds Hazel and Yuvraj; couple differs on honeymoon destination
Cricketer Yuvraj Singh and actress Hazel Keech tied nuptial knot yesterday in the presence of their close friends and family. They may have taken the plunge, but the celebrity couple is yet to decide a honeymoon destination.
Salman Khan again promotes a star kid, shares his picture on Twitter
Superstar Salman Khan has helped many stars to establish in film industry. Now, the actor is welcoming Suneil Shetty's son Ahan Shetty in Bollywood. Few hours back, the actor shared an adorable message for Ahan on his debut news. Now, he has again posted a picture of the star kid showcasing his physique on Twitter.
Sports News-
'Will end your boxing career': Francis Cheka warns Vijender Singh
Promising to hand Vijender Singh his first loss in the professional circuit, former world champion and current Intercontinental Super Middleweight champion Francis Cheka is threatening to end India's star boxer's professional career.
Gautam Gambhir's funny wish for new husband Yuvraj Singh involves chest guards
Cricketer Yuvraj Singh, who tied the nuptial knot with long time girlfriend Hazel Keech yesterday, was flooded with wishes from his team mates. But probably the most hilarious wish came from batsman Gautam Gambhir as he picked-up anecdotes from the game.