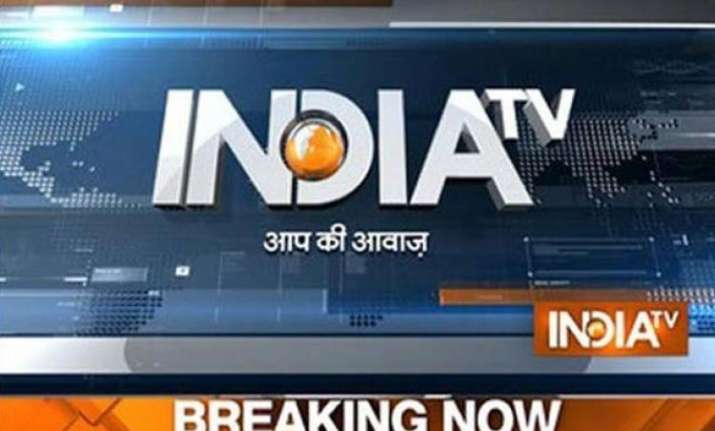 National News-
Two Indians among 62 dead in Flydubai airliner crash in Russia
A Dubai airliner with 62 people on board crashed and caught fire early Saturday while landing in strong winds in the southern Russian city of Rostov-on-Don, killing all aboard. Read More
Uttarakhand: Governor asks CM Harish Rawat to prove majority by March 28
In the latest in the ongoing crisis of majority in the Uttarakhand assembly, Governor Dr Krishnakant Pal has asked Chief Minister Harish Rawat to prove his government's majority in the house by March 28. Read More
Twitter helped PM Modi emerge as techno-savvy global leader
Thoughtful construction of messages on Twitter helped Prime Minister Narendra Modi build a powerful online brand and emerge as a techno-savvy global leader. Read More
India vs Pak: Rains play hide-and-seek ahead of World T20 clash at Eden Gardens
There is a constant threat of rain-gods playing spoilsport in the much anticipated clash between arch rivals India and Pakistan in the ongoing ICC World T20 tournament. Rains continue to play hide-and-seek at the match venue, the Eden Gardens at Kolkata. Read More
Former DU Professor SAR Geelani granted bail in sedition case
Patiala House Court today granted bail to former Delhi University Professor SAR Geelani who is facing sedition charges in connection with a Press Club event. Read More
International News-
Five killed, 36 wounded in suicide bombing in central Istanbul
Five people including a suicide bomber were killed and 36 wounded in a suspected attack by Kurdish militants on a major shopping and tourist district in central Istanbul on Saturday. The fourth suicide bombing in Turkey this year hit part of Istiklal Street, a long pedestrian zone lined with global brand name shops and foreign consulates, just a few hundred meters from an area where police buses are usually parked.
Kazakhstan bans smartphones in government offices: Report
If you are visiting a government office in Kazakhstan, you will now have to leave your smartphone at the reception irrespective of whether you are an on-duty official or a common man. Read More
Business News-
Mallya effect: Govt tells PSBs to sell guarantors' assets if firms don't repay debt
In a move aimed at curbing loan default cases like the one involving beleaguered liquor baron Vijay Mallya, the government has now directed all state-owned banks to immediately invoke personal guarantees of promoter directors and recover loans from them in case the companies fail to repay. Read More
China's Alibaba planning to enter Indian e-commerce market this year
Chinese e-commerce major Alibaba Group is planning to enter India this year and is looking at opportunities to build the business organically or through other means. "We are planning to enter the e-commerce business in India in 2016. We have been exploring very carefully the e-commerce opportunity in this country, which we think is very exciting on the backdrop of Digital India," Alibaba Group President J Michael Evans said in New Delhi.
Entertainment News-
Ind vs Pak: Fawad Khan is not allowed to watch this 'epic' battle
Fawad Khan probably won't get to watch today's big match just like he hasn't seen any since 1996. Read More
OMG! Did Deepika Padukone spend last evening at ex-boyfriend Ranbir Kapoor's terrace?
Deepika, reportedly, made a stop-over at ex-boyfriend Ranbir Kapoor's house during her one-day stay in India. Read More
Fawad Khan reveals he is suffering from an incurable disease
Fawad Khan revealed that he is diabetic. He said he suffers from Type 1 diabetes which is incurable. Read More
Sports News-
World T20: A statistical preview of India-Pakistan T20 clashes
The upcoming World T20 clash between India and Pakistan has createdhype like never before. Sending out ripples in the stomachs of
millions of fans from either side of the border, this match betweenthe two neighbouring countries has brought people and daily lives to a standstill. Read More
Wrestler Yogeshwar Dutt secures Rio Olympics quota for India
Star wrestler Yogeshwar Dutt today secured an Olympic quota place for India after making the final round of the men's 65kg freestyle event on the second day of the Asian Olympic Qualification tournament here. Read More