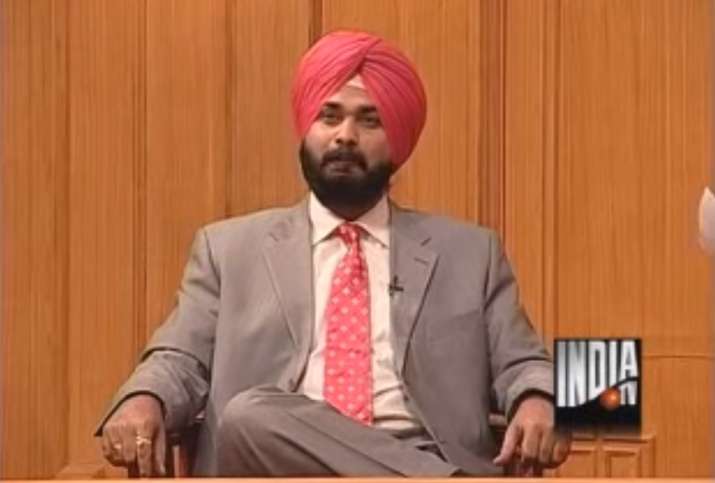 The Congress government in Punjab has asked the Supreme Court to uphold the conviction of its minister Navjot Singh Sidhu in 1988 road rage case. The lawyer on the behalf of Punjab government told the apex court that the statement given by Sidhu denying his involvement in the case was false. 
Supreme Court is currently hearing the plea filed by Sidhu contesting his conviction in the matter by Punjab and Haryana High Court. 
Sidhu, a cricketer-turned-politician was acquitted of the killing of 65-year-old Gurnam Singh by the trial court in 1999, but the acquittal was overturned by the high court in 2006, with him being convicted under Section 304 of the Indian Penal Code (culpable homicide not amounting to murder).
Even as Punjab cabinet minister is trying to prove his innocence in the court, at India TV's Aap ki Adalat he confessed that the incident was the biggest regret of his life. 
Also read | Punjab government seeks its minister Navjot Singh Sidhu's conviction in 1988 road rage case
In a 2006 interview with India TV's Editor-in-Chief Rajat Sharma in Aap ki Adalat, Sidhu said that 'if he could correct one mistake of his past, he would bring back the elderly man (Gurnam Singh)'. 
"This is a very serious matter. I accept that I was enraged. The matter is still subjudice. If I reveal details publicly it will be a contempt of the court. I still regret that incident very much. If I could correct one mistake of my past, I believe I would like to bring that elderly back," he told Rajat Sharma. 
The politician shared his version of the incident with the public using India TV's platform.
"Truth is if you are walking on the street and somebody comes up to you and starts abusing you, even after you request him that please at least behave according to your age... and then a scuffle breaks out.. he lays a couple of punches on you, and you lay a couple of punches on him... and if he dies during that scuffle... you cannot term it as intent to kill."
Thousands of people fight on the streets, engage in debates and scuffles but the end is not this (death). The intent was not wrong, Sidhu claimed.
When Rajat Sharma asked Sidhu if he admits his mistake and was he sorry for it, Sidhu said 'he is not Gautam Budhh'.
"I cannot put forth another cheek when someone slaps me on the first. Somebody misbehaved with me, I only fight with people when they first misbehave with me. I did not intend for this," Sidhu said.
Sharing further details of the case, he indicated that while he was at the scene of the scuffle, he may have been among those trying to end it rather than encourage. 
"Let me say one thing, there was another person with me - Rupinder Sindhu, he was the one abused and we were in his car. I was among the ones trying to end the fight. If I reveal any further, it will be the contempt of the court," Sidhu said.
He added, "Whatever happened was wrong - I stand by that. But somethings are fate, if I had any control over it, I would not have done. It was never my intent, I was not carrying any weapons. I did not have any old rivalry. I did not shoot him. Now if hand scuffle results in death then it's a different matter."
Watch what Navjot Singh Sidhu said about 1988 road rage case on Aap ki Adalat in 2006: