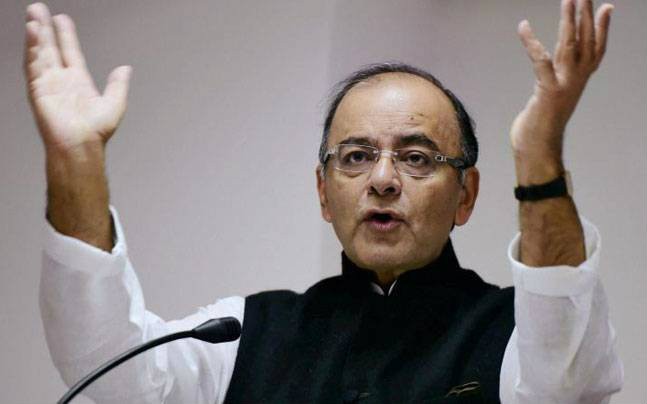 After conviction of two accused in the 1984 anti-Sikh riots case, Union Minister Arun Jaitley on Wednesday praised the governments led by Narendra Modi and Atal Bihari Vajpayee for ensuring that those guilty for the 'massacre' were punished in accordance with the law of the land.
In a Facebook post titled "The Legacy Of 1984", Jaitley accused the Congress government of allowing the militancy in Punjab to go unchecked, anticipating elections towards the end of 1984. 
He also termed "Operation Bluestar" a historic blunder.
"Those, whom the Congress had created to counter the Sikh influence of Akali Dal had gone out of control. The Operation Bluestar proved to be a historic blunder," Jaitley wrote.
"Bluestar succeeded in hurting the psyche of India's most patriotic community. A myopic Government did not consider the political cost of this move," he added.
The finance minister squarely blamed the Congress party and its leaders for the anti-Sikh riots of 1984.
"Congressmen led violent mobs. The Police colluded with them. It did not fire, lathi charge or even teargas the mobs. The rioters were given a free hand to kill and loot. Places of worship of the Sikh community were damaged. Sikh houses were burnt. Their trade establishments were looted. Thousands of innocents, men, women and children were burnt, were mutilated. The Police did not even register the First Information Reports," he said.
Jaitley recounted how the first NDA Government led by Atal Bihar Vajpayee appointed the Justice G.T. Nanavati Commission of Enquiry for probing the violence. 
He further pointed out that the  Narendra Modi Government  appointed a Special Investigative Team (SIT) in 2015 which was  headed by Justice G.P. Mathur, a retired Judge of the Supreme Court. 
He also added that the case in which Delhi Court recently  convicted two people, sentencing one of them to death was prosecuted after decades by this SIT.
Arun Jaitley further said that though success has been achieved in one case, the Indian society and particularly the Sikh community wants a closure of the horrible memories of 1984.
Read Arun Jaitley's full blog here: