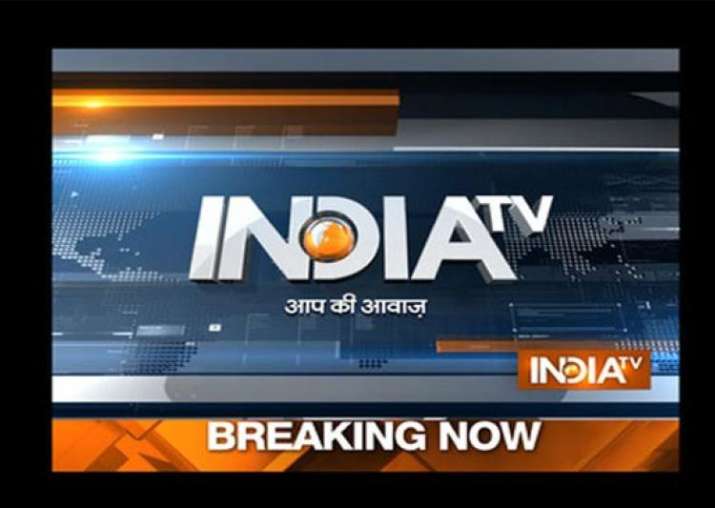 National News-
Government ignores seniority principle to name Lt Gen Bipin Rawat as new Army chief
The government on Saturday announced Lt Gen Bipin Rawat as the next Army chief superseding two seniormost Lt Generals, Praveen Bakshi and PM Hariz.
Ban anonymous contributions above Rs 2,000 to political parties: EC tells govt
The Election Commission has urged the government to amend laws to ban anonymous contributions of Rs 2,000 and above made to political parties. The move is aimed at stemming the flow of black money in polls.
Not paid bribe to Gandhis, under pressure to give info on 'opposition': AgustaWestland scam accused Michel
James Christian Michel, alleged middleman in the Rs 3,546-crore AgustaWestland chopper scandal, on Saturday said that the Indian law enforcement agencies, including CBI, have been putting "subtle pressure" on him to extract "information" against the "opposition" political party, a media report said on Sunday.
With 87 deaths, 2016 worst year for security forces in J&K since 2008
Terrorists on Saturday attacked an army convoy in Jammu and Kashmir's Pampore, killing three soldiers and thus taking the casualties among security forces in the state this year to 87.
Curfew imposed in parts of Manipur's Imphal East district
Curfew was imposed in certain parts of Imphal East district of Manipur on Sunday in view of continued violence in the region following Friday's triple blasts. The curfew comes  into force from Sunday noon and covers Porompat and Sawombung subdivisions of Imphal East district and will continue till further directions, an order issued by the district  magistrate said. The government's decision to clamp the curfew follows the shutting down of mobile internet services+ in Imphal West district to halt spreading of rumours through  social networking sites.
International News-
China agrees to return seized US underwater drone: Pentagon
The Pentagon on Saturday informed that China has agreed to return the US underwater drone that it seized in the international waters last week, media reports said on Sunday.
US raises reward amount on ISIS leader Baghdadi's head to Rs 170 crore
The US has almost doubled the reward amount for information leading to the capture of dreaded Islamic State chief Abu Bakr al-Baghdadi to Rs 170 crore (USD 25 million), media  reports said. 
Pakistan should be isolated for supporting terror: Bangladesh
Bangladesh Home Minister Asaduzzaman Khan Kamal on Sunday assured support to India on the issue of tackling terror, saying Pakistan needs to be isolated for "harbouring terrorists and supporting terror acts".
Business News-
In 5 days after demonetisation, old notes worth Rs 9000 cr deposited in district cooperative banks
In five days following the announcement of demonetisation move, select district central cooperative banks (DCCBs) across 17 states received over Rs 9,000 crore from November 10 to November 14, before they were barred from receiving old notes. 
Embarrassed, upset over conduct of few employees: Axis Bank MD Shikha Sharma
"Embarrassed and upset" over the conduct of a handful of employees bringing the organisation into disrepute, Axis Bank MD and CEO Shikha Sharma on Sunday said the bank has hired KPMG to conduct a forensic audit for enhanced due diligence and building more safeguards. Assuring that the fundamentals of the bank is on a "solid footing', Sharma said in a letter to Axis Bank customers that the bank is tracking sudden surge in account activity and have 'proactively identified potentially suspicious accounts".
Aircrafts to soon provide in-flight Wi-Fi services in India
Commercial aircrafts in India may soon provide in-flight Wi-Fi services as the central government is working on an amendment of the Telegraph Act, Union Civil Aviation Minister Ashok Gajapathi Raju has said.
Entertainment News-
Vidya Balan starrer 'Kahaani 2' declared tax-free in UP
Based on the sensitive issue of child abuse, Vidya Balan and Arjun Rampal-starrer "Kahaani 2: Durga Rani Singh" has been declared tax-free in Uttar Pradesh. 
Shah Rukh and I want to do something different in 'The Ring': Imtiaz Ali
Filmmmaker Imtiaz Ali has said that his forthcoming movie with superstar Shah Rukh Khan is unlike anything any of them have not done so far. 
Sports News-
15 years jinx broken: India clinch Hockey Junior World Cup, beat Belgium 2-1
Hosts India today clinched the Junior World Cup by producing a clinical performance to outclass maiden finalists Belgium 2-1 and lifted their second trophy.
Ind vs Eng, 5th Test: KL Rahul misses double ton as India post 391/4 on Day 3
Indian opener Lokesh Rahul missed out on his maiden double ton by one run as India replied with a solid 391/4 in their first innings at stumps on the third day of the fifth and final cricket Test against England today.
Mumbai's record breaker Pranav Dhanawade argues with cops over helipad on ground, dragged to police station
Pranav Dhanawade, the record-breaking Mumbai schoolboy, on Saturday was subjected to rough treatment by the police after he raised an objection to vacate a ground being used as helipad for Union HRD minister Prakash Javadekar.