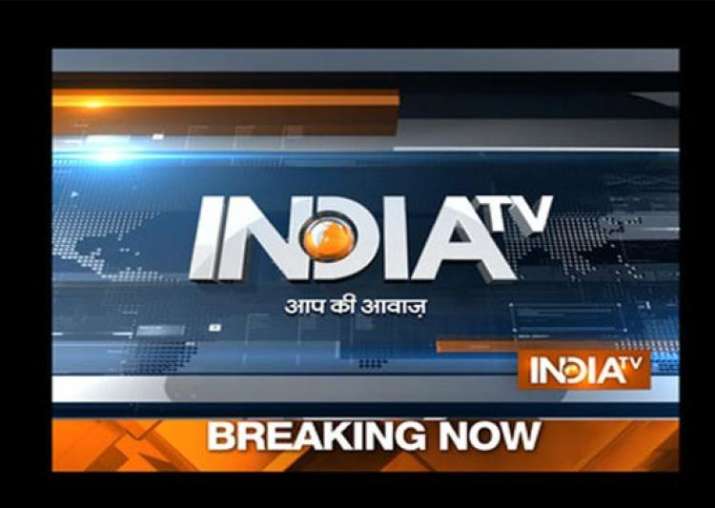 National News-
Three soldiers martyred as militants open fire at Army convoy in Kashmir's Pulwama
Three Indian Army soldiers were today martyred when terrorists opened fire at an Army convoy on the Srinagar-Jammu National Highway in the Pampore town of Jammu and Kashmir's Pulwama district.
PM Modi can't run away from accountability on 'demonetisation', says Rahul Gandhi
Congress vice-president Rahul Gandhi today said that the Prime Minister Narendra Modi cannot run away from his accountability on 'demonetisation' and asserted that the Congress would "extract an answer" from him.
VVIP chopper scam: Former IAF chief SP Tyagi, two others sent to judicial custody till Dec 30
A court here on Saturday sent former Air Force chief SP Tyagi and two others to judicial custody till December 30 in Rs 3,767 crore AgustaWestland chopper deal case.
Demonetisation a 'courageous' step, remonetisation not going to take very long time: Jaitley
Finance Minister Arun Jaitley on Friday defended the central government's demonetisation decision, terming it as a courageous step and assured that remonetisation will not take a very long time.
Rajasthan HC pulls up Robert Vadra's firm, directs officials to appear before ED for interrogation
Land deals involving Congress president Sonia Gandhi's son-in-law Robert Vadra is back in the spotlight. Rajasthan High Court has ordered officials of Skylight Hospitality Pvt Ltd, owned by Vadra, to appear before the Enforcement Directorate (ED) for interrogation and record their statement in connection with a money laundering case. 
International News-
8.0 quake hits east of Papua New Guinea, tsunami warning issued
A strong earthquake measuring 8.0 on the richter scale struck the coast of Papua New Guinea today, prompting a warning of tsunami waves in the region.
13 Turkish soldiers killed, 48 wounded in car bombing
Thirteen Turkish soldiers were killed and 48 wounded today in a car bomb blast that targeted a bus transporting them in the central city of Kayseri.
Can use offensive cyber-muscle to retaliate for intervening in presidential polls, Obama warns Putin
US President Barack Obama has slammed his Russian counterpart Vladimir Putin saying Washington can use offensive cyber-muscle to retaliate for interference in the recently conclude presidential elections.
Business News-
India, Tajikistan ink pact to step up anti-terror, defence cooperation
India and Tajikistan today inked a pact to share financial intelligence to counter money laundering and financing of terrorism as they decided to strengthen defence cooperation.
Purchases above Rs 50 at Patanjali stores to be made digitally: Acharya Balkrishna
Joining government's initiative to encourage citizens to adopt cashless payments and a digital economy, Patanjali, which has more than 5,000 stores across India, will allow all purchases above Rs 50 to be made digitally. 
Tariff war: BSNL offers unlimited voice calls, 3G data; details here
After Jio, Airtel and Vodafone, the latest to jump on to the bandwagon is state-run BSNL that on Friday announced unlimited calling offer for its pre-paid customers along with limited free data usage.
Entertainment News-
Pregnant Kareena's latest pictures shared by Simi Garewal are absolutely perfect
Actress Kareena Kapoor Khan, who has been breaking pregnancy stereotypes one at a time, is in her last trimester. Former actress and chat show host Simi Garewal met the expecting mother last night and shared pictures on micro-blogging website Twitter.
Sanjay Dutt admits to avoiding Ranbir Kapoor; but why?
Actor Ranbir Kapoor will essay Sanjay Dutt in the latter's biopic to be helmed by Rajkumar Hirani. RK is known to put his sweat into perfecting the role and therefore, is looking to spend time with Dutt for the same. However, Sanjay confessed he ignored Ranbir these days.
Sona Mohaptra pens Facebook post accusing IIT Bombay of 'sexism'
Singer Sona Mohaptra is miffed with IIT Bombay after she was asked to get a man to perform with her at the college's event. Sona claimed that organisers of 'Mood- Indigo', the annual festival of the institution, are sexist.
Sports News-
Ind vs Eng, 5th Test: India reply with 60/0 to England's impressive 477 on Day 2
Team India were off to a solid start after England's lower-order took their team to a commendable 477 in their first innings on the second day of the fifth and final cricket Test.
Dhoni has enough experience, should continue as limited overs captain, says Kapil Dev
India's limited overs skipper Mahendra Singh Dhoni has a lot of experience and should continue to lead the side as long as he is good enough for the job, feels 1983 World Cup winning captain Kapil Dev.