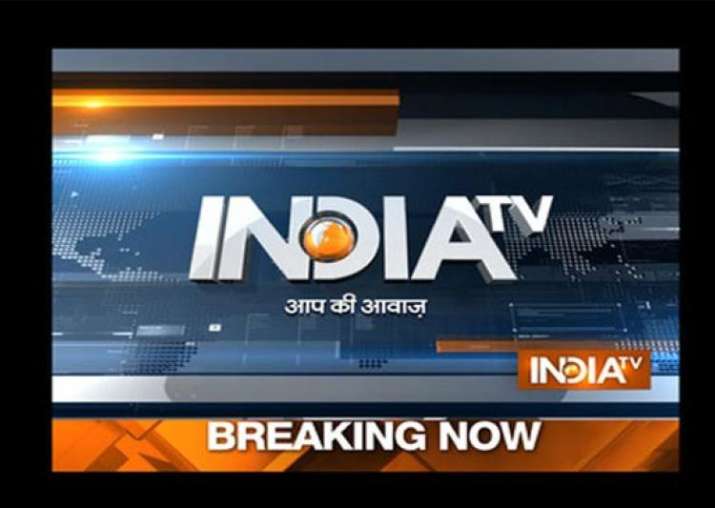 National News-
'Upset' Advani fighting for democratic values within BJP: Rahul Gandhi
Not one to miss out on an opportunity to target the BJP-led NDA government at the Centre post demonetisation, Congress vice-president Rahul Gandhi today said that BJP's veteran leader LK Advani was 'fighting for democratic values within his 'party.
Congress to win over 200 seats in Lok Sabha if elections are held now, says party's internal survey
An internal survey conducted by the Indian National Congress (INC) to assess its prospects under the existing political condition has predicted a rosy picture for the party.
Tamil Nadu: AIADMK clears decks for Sasikala Natarajan's appointment as party General Secretary
Nearly 10 days after former Tamil Nadu Chief Minsiter J Jayalalithaaa passed away, ruling AIADMK has announced that her closest aide, Sasikala Natarajan, will replace her as the party chief.
Salary hike in offing for Supreme Court, HC judges, govt likely to bring bill in Budget session
The judges of Supreme Court and various high courts may soon get a pay hike with the government likely to bring a bill in this regard in the next session of Parliament. 
Indian Air Force officers can't sport beard citing religious reasons, rules SC
The Supreme Court today dismissed the plea of a Muslim man challenging his termination from the Indian Air Force for keeping a long beard citing religious reasons.
International News-
Russian President Vladimir Putin personally involved in US election hack: Report
Russian President Vladimir Putin was personally involved in hacking during the American election campaign as part of a vendetta against Hillary Clinton, a media report said today. 
Satellite images show 'significant' Chinese weapons systems in South China Sea, claims US report
China is believed to have installed anti-aircraft and anti-missile weapons on its man-made islands in the strategically vital South China Sea, according to an analysis of satellite images by a US think-tank.
Business News-
Making all efforts to put seized cash into circulation, focus on printing more new Rs 500 notes: Govt
Terming the action against illegally accumulated money as "surgical", the government on Thursday said that the enforcement agencies are making all efforts to bring back the seized currency into circulation to meet the cash demand post demonetisation.
In big cashless push, govt to offer 'mega prizes' of up to Rs 1 cr for digital payments starting Christmas
In a bid to encourage citizens to adopt cashless payments and a digital economy, the NITI ayog today announced daily, weekly and mega awards up to Rs 1 crore for consumers and merchants who take to digital payments.
I-T raid at Axis Bank branch in Noida unearths 20 'fake' corporate accounts with Rs 60 crore deposits
In yet another untoward incident involving Axis Bank, the Income Tax department today carried out raids at the Noida sector 51 branch of Axis Bank and unearthed 20 accounts of allegedly fake companies with heavy deposits.
Entertainment News-
See Pics: Arunoday Singh marries girlfriend Elton and the pictures are full of love
Another star has fallen from the bachelor sky of Bollywood as actor Arunoday Singh married his long time girlfriend Lee Elton in Bhopal recently. The couple took nuptial vows in a traditional manner.
Arjun reveals buddy's secret, tells the name that Ranveer calls his ladylove Deepika
Love is a beautiful feeling and how can our favourite Bollywood stars remain spared from it. Actors Ranveer Singh and Deepika Padukone are one of the most adorable couples of the Tinsel town. Though both of them have never publicly accepted their relationship but their sweet gestures say it all. Now, we came to know that Ranveer calls Deepika by an adorable name 'Booboo' and the revelation was made by none other than Ranveer's buddy Arjun Kapoor.
See pictures: Aman Verma gets hitched to his on-screen sister, close friends attends reception
Actor Aman Verma took nuptial vows with his long time girl friend and fiancee Vandana, in Mumbai yesterday. The actor then hosted a reception for his close friends from the industry. The pictures from the ceremony have surfaced on the internet and the newly wed couple clearly looked match made in heaven.
Sports News-
BCCI president Anurag Thakur may have committed perjury, says Supreme Court
The Supreme Court on Thursday suggested that BCCI president Anurag Thakur "appears to have prima facie committed perjury" by lying to the court in his affidavit.
Compensation to terrorist Burhan Wani's family will hurt morale of Indian Army: Yogeshwar Dutt
Star wrestler Yogeshwar Dutt has lashed out at the Jammu and Kashmir government for its decision to give compensation to slain terrorist Burhan Wani's family for the death of his brother Khalid in a shootout, saying it is a matter of great regret and it will hurt the morale of Indian Army.
Ind vs Eng, 5th Test: Groundsmen use burning coal trays to dry Vardah-hit Chennai pitch
The Tamil Nadu Cricket Association is adopting every possible means to make the MA Chidambaram Stadium ready to host the fifth and final Test match between India and England starting tomorrow.