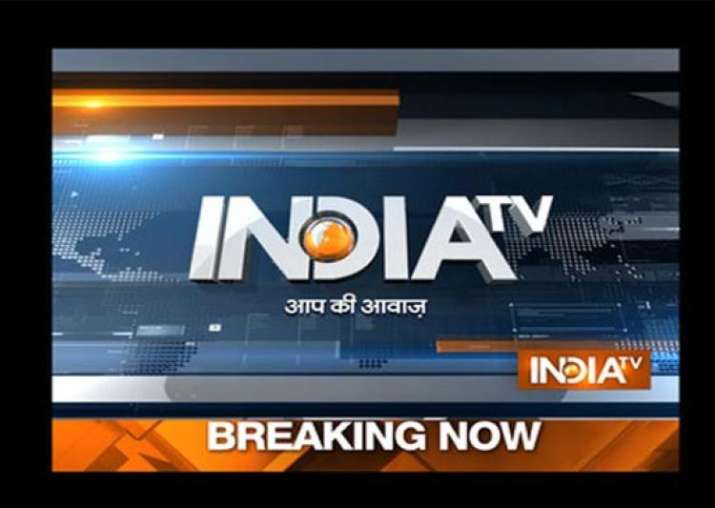 National News-
I have information of PM Modi's personal corruption in 'demonetisation', says Rahul Gandhi
Congress vice-president Rahul Gandhi today alleged that the government is not allowing him to speak in Parliament because he has information of Prime Minister Narendra Modi's personal involvement in corruption relating to 'demonetisation'.
Two-year jail term and Rs 5 lakh fine for discriminating as RS passes Disabilities bill
Amid the chaos and disruptions that have marred proceedings in the Parliament during the ongoing Winter Session, the Upper House today got down to its first legislative business and passed the Rights of Persons with Disabilities Bill, 2014, which aims at securing and enhancing the rights and entitlements of disabled persons.
'Fashioning a novel brand of Twitter diplomacy': Foreign Policy magazine names Sushma Swaraj as 'Global Thinker'
The Foreign Policy magazine has included External Affairs Minister Sushma Swaraj in its 2016 list of 15 Global Thinkers "for fashioning a novel brand of Twitter diplomacy".
J-K: Top LeT commander Abu Bakar killed in encounter with security forces in Sopore
Top Lashkar-e-Taiba (LeT) commander Abu Bakar was on Wednesday killed in an encounter between security forces and terrorists that lasted for nearly six hours.  
Karnataka minister HY Meti quits over alleged sex scandal, CM Siddaramaiah orders probe
Karnataka Excise Minister H Y Meti, accused of being involved in a sex scandal, on Wednesday tendered his resignation to Chief Minister Siddaramaiah which has been accepted and forwarded to the Governor. 
Old Rs 500 notes not acceptable from Dec 15 midnight: Govt
The old currency notes of Rs 500 denomination will not be acceptable for paying utility bills or buying medicines from tomorrow midnight.
International News-
Hindus have highest level of schooling where they are religious minority: Study
Hindus have the highest level of schooling in countries where they are a religious minority, a new study released by Pew Research Centre on Tuesday has found.
Indus Waters Treaty: Pakistan to approach India after World Bank's 'pause' in dam arbitration
Pakistan is planning to approach India to sort out differences on the Indus Waters Treaty after the World Bank announced a pause in arbitration between Islamabad and New Delhi on the matter of the two dams being constructed by India. 
Inspired by India, Australia mulls demonetisation of $100 note
Taking a cue from India's demonetisation move, the Australian government is now mulling scrapping its highest bill, the $100 bank note, in its attempts to curb black money. 
Business News-
Demonetisation: April 2017 may be earliest when India gets its cash back
We are 17 days away from Prime Minister Narendra Modi's 50-day deadline to end the worst effects of the scrapping of 86%–by value–of India's currency. In the chest-thumping, hand-wringing and controversy that has ensued since the announcement on November 8, 2016, there has been an absence of facts on the question of re-monetising India.
India's wholesale inflation dips to 3.15 per cent in November as food prices soften
With subdued demand in the aftermath of demonetisation leading to softening of costs of vegetables and other kitchen staples, India's wholesale inflation slipped for the third straight month to settle at 3.15 per cent for November, down from October's 3.39 per cent.
Nano a serious drain to financial resources: Nusli Wadia to Tata Motors shareholders
Nusli Wadia, an independent director on the board of Tata Motors, has written a letter to the shareholders of Tata Motors stating Ratan Tata's pet Project Nano to be a serious drain on the automaker's resources.
Entertainment News-
Music Maestro A.R. Rahman is in the Oscar race again
Music maestro A.R. Rahman has once again found himself in the race to the Oscars owing to his work in "Pele: Birth of a Legend". In 2009, Rahman had registered a double Oscar win for his music "Slumdog Millionaire" in 2009.
Police book Kapil Sharma for destroying mangroves, FIR against him under two Acts
Over three months after his controversial tweet tagging Prime Minister Narendra Modi alleging corruption in Mumbai's civic body, the police today filed an FIR against comedian-actor Kapil Sharma for alleged violation of environmental norms.
Defying age and how! Anil Kapoor's new look has Twitter drooling over him
Actor Anil Kapoor is 59 but looks no older than 29. He has built a repertoire over the years that he doesn't age, owing to his energy and young looks. Now Mr. Kapoor has asserted the same again with his new hairdo.
Sports News-
Inzamam praises Kohli's batting, slams Anderson for his negative comments
Pakistan chief selector Inzamam-ul-Haq has criticised James Anderson for his uncharitable comments about Virat Kohli's technique, saying that the England pacer should first take wickets in India before questioning the Indian skipper's capabilities.
'Dream come true': Afghan boy famed for plastic bag shirt meets his idol Lionel Messi
A young Afghan boy who touched the hearts of millions of people around the world for converting a plastic carry bag into a Lionel Messi replica shirt has come face-to-face with his hero.
Kapil takes a jibe at Anderson, says Virat Kohli can score in all conditions
Taking a dig at James Anderson for his controversial comments on Virat Kohli, Kapil Dev has come out in strong support of India's Test captain, saying he has not seen a cricketer like him and the star batsman can score in all conditions.